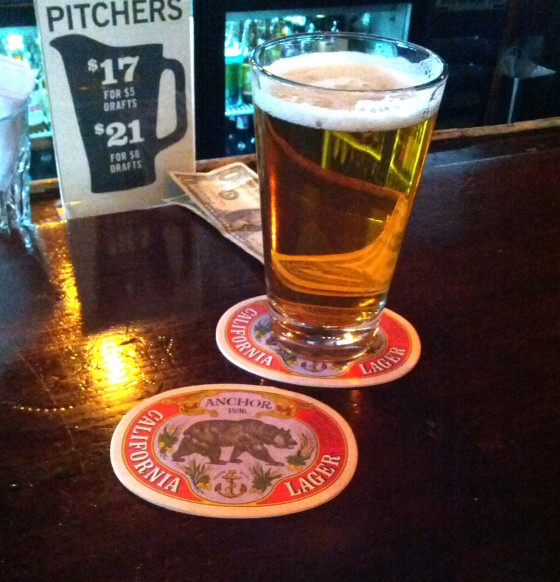 It's back! Anchor Brewing released the California Lager last year as the first beer in its "Zymaster" series of limited edition beers, and they struck gold on their first try with the bright, bold California Lager. It was such a clear winner that they've brought it back indefinitely.
Light beers these days are boring!  Every craft brewery has a Kolsch that doesn't taste like anything.  Anchor mined California's past for the ingredients to their lager, including California barley and cluster hops, America's oldest hop varietal, which add a dank, persistent bitterness and hop flavor that makes the beer distinctive and powerful enough to outshine the rest.  Highly recommended for drinking out of the bottle on your roof this weekend, but otherwise available on tap at Shotwell's.  Did you guys notice that I made a few gold rush allusions?
Drink of the week is brought to you by Poachedjobs.com.