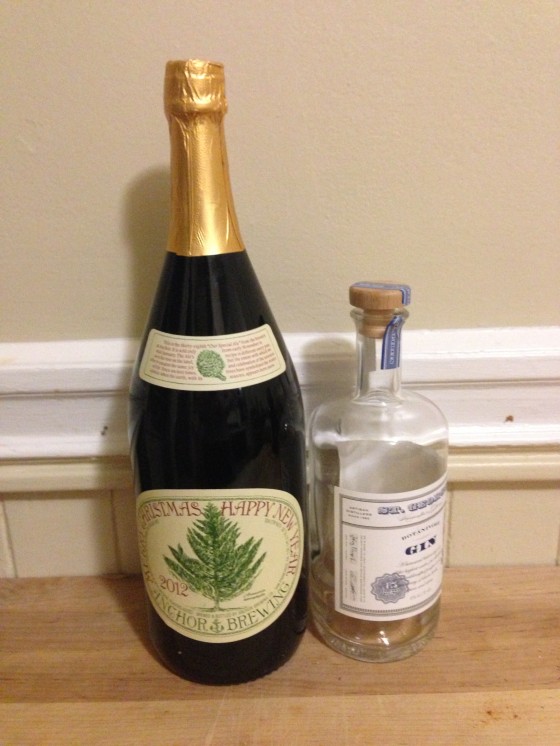 Who here's in the HOLIDAY SPIRIT??? The trees are going up, the Mission is almost entirely underwater, and the city's youth are booking their plane tickets back to Michigan.
One local institution that knows what I'm talking about is Anchor Brewing, who has released their 37th? annual Christmas ale. Each year the recipe is different, but from the taste I had, the 2012 is a rich, nutmeggy brown ale that represents the season well. The thing that makes it irresistible, however, is the beautiful 1.5 liter bottle, pictured here with a bottle of gin just to make sure you realize how big it is.
Available wherever fine magnums of Christmas beer are sold.
Drink of the week is brought to you by Poachedjobs.com.