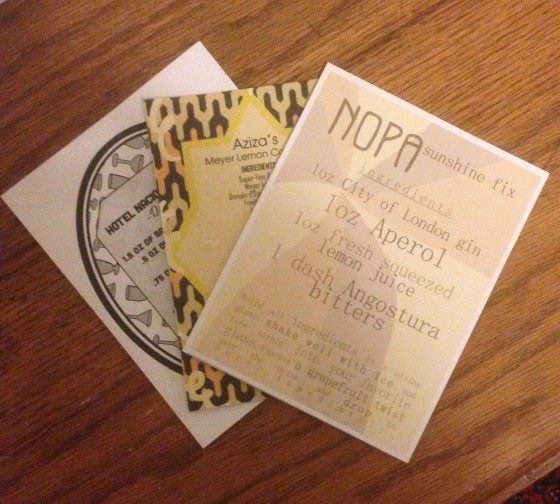 Ever wanted to make fancy cocktails at home, because you're thrifty and/or hate people? Over the past few months, Bi-Rite has been collecting cocktail recipes from restaurants like Aziza and the Slanted Door and printing them up on a handy little card, so you can take it home, put on suspenders, and start shaking up craft cocktails in the privacy of your one-bedroom apartment.
This month's pick is a drink I've had before, off the brunch menu at Nopa, which is incidentally the best restaurant in San Francisco. Like a breakfast negroni, the Sunshine Fix is a bright and potent cocktail that is simple enough that even you could probably make it. In fact, you could probably make a whole batch of these, and then you wouldn't have to do anything for the rest of the day except for figure out what to eat. So that's a pretty good idea.
Drink of the week is brought to you by Poachedjobs.com.