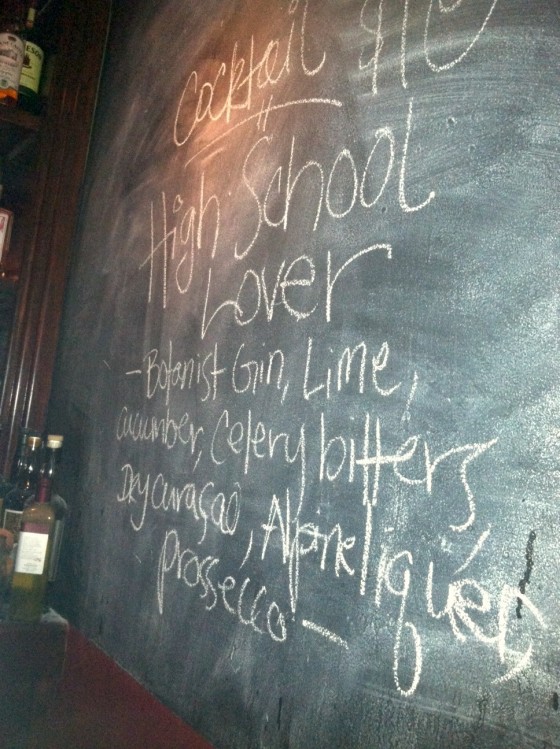 After literally months of having to choke down the same delicious cocktails, I was happy to see that the folks at the Hideout have finally added some new drinks to the mix. The menu, which is updated roughly quarterly, still has some of the hits like the G&C (C is for Celery) and the Whiskey in Church, but now includes about six new offerings. In addition to the ever-present gin, American whiskey, sweet vermouth, and all sorts of bitters, a couple of the drinks included Alpine liqueur, a piney herbal additive that makes a big impact on a drink.
This odd spirit made it into the night's special, the High School Lover, an amped up version of the gin-citrus-champagne combo of drinks like the French 75. Adding dry curacao (which is a version of triple that doesn't taste like candy), cucumber, and the Leopold Bros. Three Pins Alpine Liquor made the drink refreshing, potent, tart, effervescent, complicated, and novel. Plus that's a sweet name for a drink that'll knock you (or your date) on your (his/her) ass.
Drink of the week is brought to you by Poachedjobs.com.