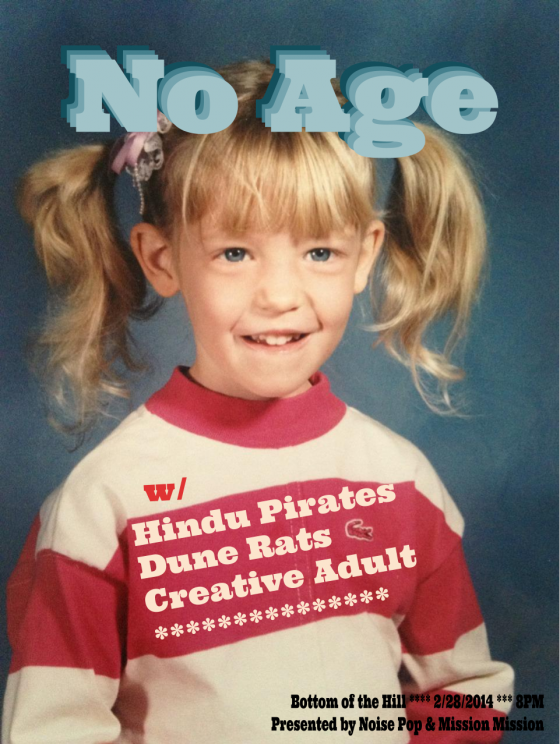 No Age are responsible for two of our favorite Noise Pop memories of all time (a public service announcement regarding the Foo Fighters and lameness and a panel discussion about album art that included a cool picture of David Letterman), so we're thrilled and honored to be co-presenting their Noise Pop 2014 appearance next month at Bottom of the Hill.
You may RSVP and invite your friends on Facebook, and tickets are on sale now, though we'll be giving away a pair in the coming weeks, so be on the lookout for that. And we'll be taking a look at the rest of the bill too, so be on the lookout for that.
And be sure to check out the rest of the Noise Pop 2014 lineup, which includes a Mikal Cronin show at the Chapel and another No Age show at Brick & Mortar.
I made the poster; what do you think?