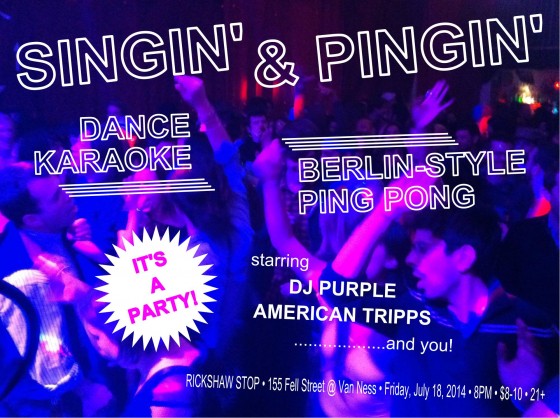 The invite explains:
SINGIN' & PINGIN' happens at a lot of venues around SF and the region, but only Rickshaw Stop is a legit legendary concert venue. When you sing onstage at Rickshaw Stop, you're gracing the very same stage as an ever-growing list of rock superstars. Check it out:
• M.I.A.
• Vampire Weekend
• Jonathan Richman
• Grimes
• Neon Indian
• The Dirtbombs
• YACHT
• Diplo
• Matthew Dear
• Jolie Holland
You get to perform on the same stage as M.I.A. for goodness' sake! Let's party!!
The Sonics too. The Sonics. The Sonics!! RSVP and invite your frens!