First there's Pop Scream 2013 with an LCD Soundsystem cover band AND a Strokes cover band: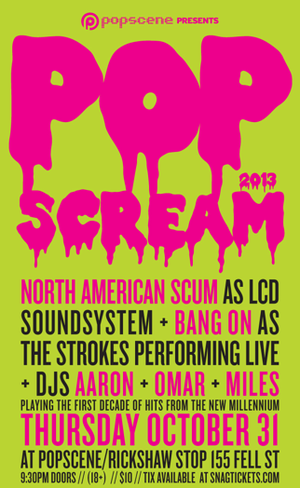 Then there's the American Tripps Halloween/Dia de Los Muertos Party with Berlin-style ping pong and beloved local band Still Flyin' performing as NEW ORDER: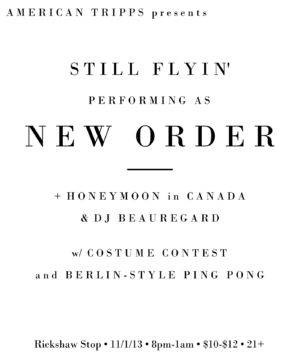 And then, it's the Total Trash Halloween Bash featuring THE SONICS! PERFORMING AS THE SONICS!!!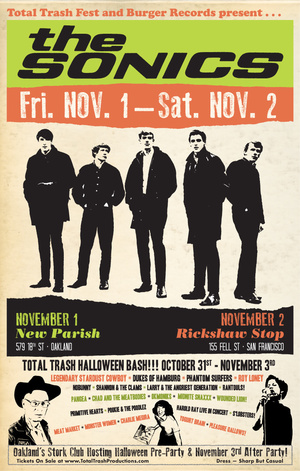 THE SONICS!
Phewf!