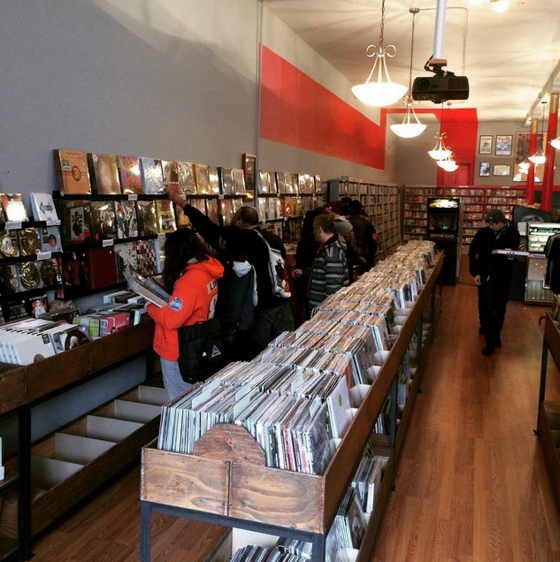 It'll come as no surprise that Lost Weekend Video has long been in danger of having to close up shop. Netflix, HBO Go, Popcorn Time, etc. But they've been on Valencia Street since the late '90s, they're a living relic of the Mission's storied past, AND they're continually taking cool steps toward remaining relevant and exciting.
Firstly, they started up the basement Cinecave performance space where they've been doing all kinds of cutting-edge comedy the last couple years. More recently, they've welcomed 1-2-3-4 Go! Records in to share the space, and hopefully that's revving up business a little.
But also, with the help of some crowdfunding, they'd like to do all of this:
We will enhance & expand our video & retail services to better serve the needs of the 21st Century film enthusiast, including:
A fully searchable online catalog, with IMDB links & weekly updates of new acquisitions.
Rental delivery service for when you can't get down to the store.
Buying & selling of DVD/VHS collections, including new releases, collectibles & special orders.
A continuously stocked collection of our own signature tees, totes & hoodies as well as related local & custom merchandise.
Affordable video transfer services on-site.
Continuing operation of our overwhelmingly popular Cinecave comedy shows.
On their crowdfunding page, for different donation levels you get all sorts of perks, like free video rentals and cool shirts and stuff. 32 hours left to donate! Check it out.