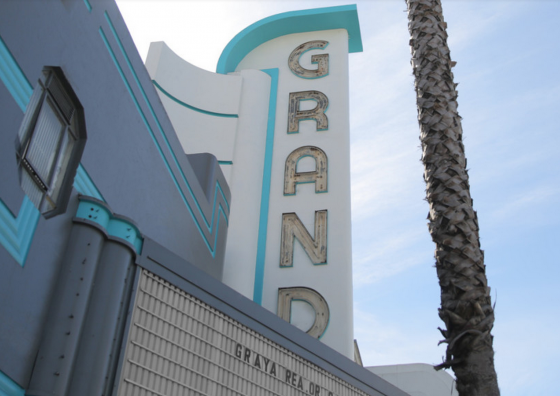 KQED Arts takes a look:
On a recent Mission District afternoon, a middle-aged woman remarked to her walking companion as they passed the old Grand Theater that it was the place she'd first seen Lawrence of Arabia.
While the theater is currently under renovation by the nonprofit Gray Area Foundation the Arts to have a new auditorium, what's going on inside is far from Peter O'Toole territory. Dedicated to the intersection of technology and art, Gray Area's restoration of the Grand looks more toward the digital future than to cinema's golden past.
Read on for more, including stuff about the Gray Area folks having to deal with people mistaking them for a tech startup even though they're actually an arts non-profit.