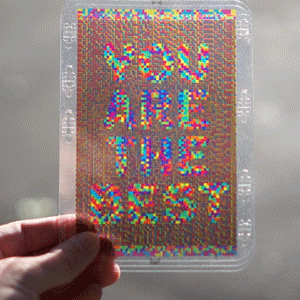 Our pal Logan just invented something wild:
A kaleidoscope and a postcard fell in love and had beautiful babies that you can buy for $10. Send them to your friends!
Kaleidograms are brand new. They reveal a message in colors or shapes when held up to the light. Slide it between your fingers, and with a satisfying *click*, the message will change before your eyes.