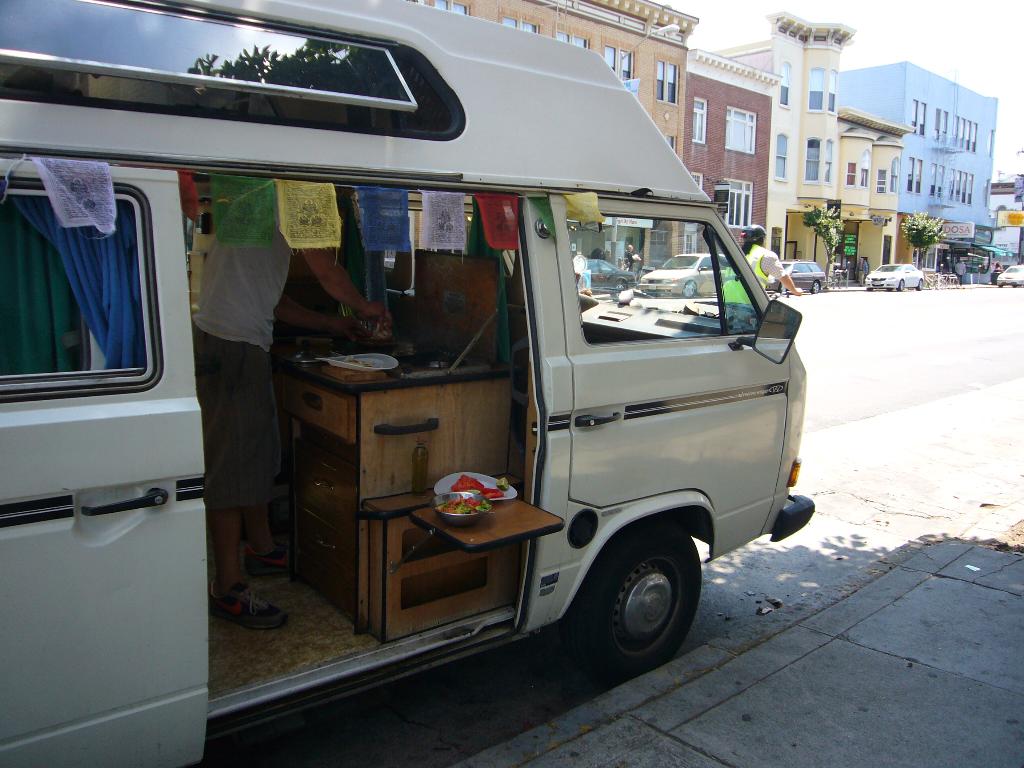 Strollers down Valencia Street this weekend were greeted by a friendly individual hawking Volkswagen-made grilled cheese sandwiches.  Mozzarella and sharp cheddar on marbled rye with healthy slices of tomato and avocado.
How much do they cost? "However much you got, man."  Well then, I happen to have $3.  "Awesome, have some extra avocado!"  I didn't possess the constitution necessary to attempt the homemade absinthe, however.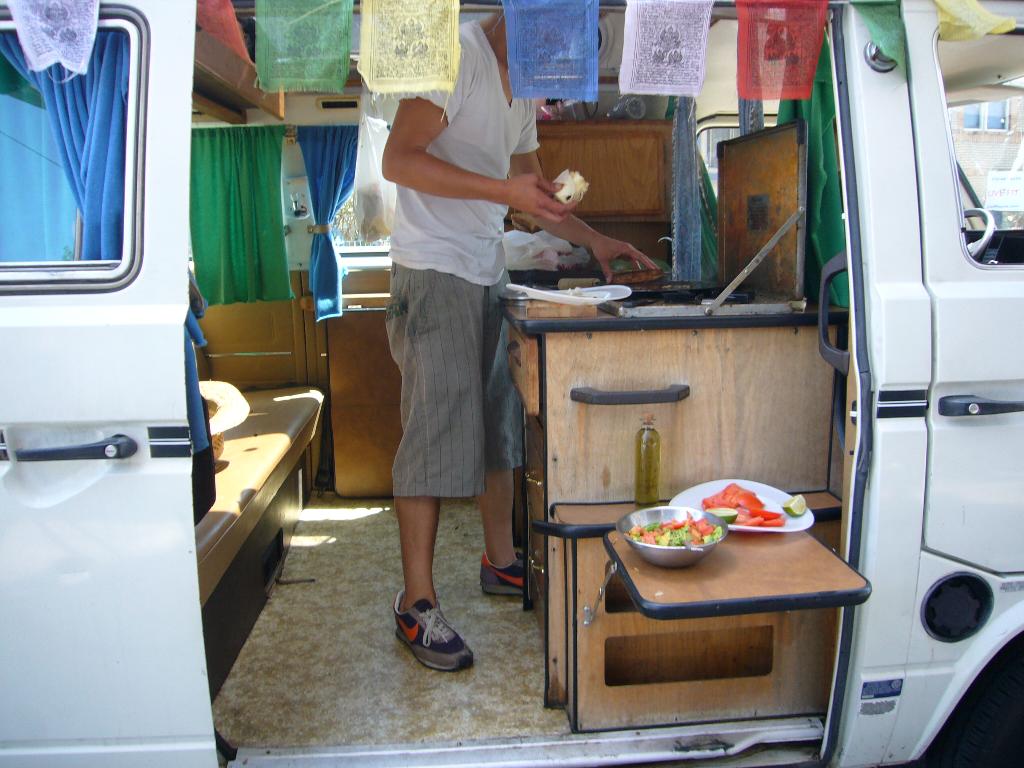 It was a pretty classy setup inside, with linoleum flooring and various amenities including a sink and sizable hot plate grill.  Blue Oyster Cult blared from the speakers, completing the scene.  Even if I was possibly contributing to this fellow's Burning Man fund, that grilled cheese sure hit the spot.