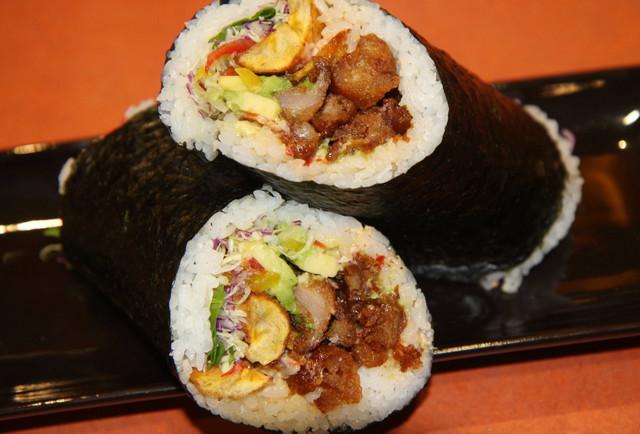 It was only a matter of time before this sort of mashup monstrosity was conceived.  We already have the Chinito (R.I.P.) and the Korrito, so logic clearly dictates a Japanese version as well (Vietnam gets a pass due to its sandwich prowess).
Although it may look puny in the photo above, the Sushirrito weighs in at well over a pound and comes packed with salmon, tuna, shrimp, and all sorts of ingredients you might expect plus some chipotle alchemy to keep things interesting.
The only downside is its location at 59 New Montgomery by Market.  Way downtown, yet well within bike range I suppose.  Anyway, the place just opened, so if you happen to be down there, it may be worth checking out.
More about it on Thrillist here.
(Thanks Anthony!)