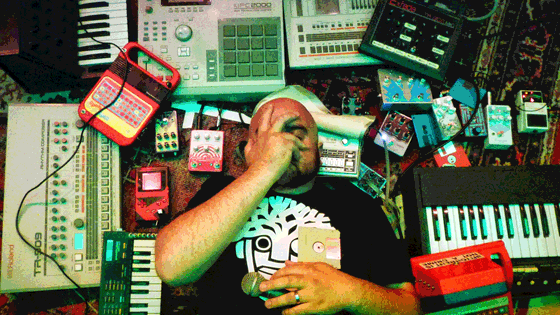 3D City is a year long stereoscopic photography project by Doctor Popular
Crashfaster, a local chiptune rock band, have just released a brilliant new EP called "Superchroma". A couple months back they invited me to hang out and document the process as they recorded at Different Fur Studios in the Mission. I wanted to pick a format that worked with their lo-fi electro sound, so I created this experimental series of glitched out 3D images of the band in action.
All shots taken on my little Lumix 3D1 then glitched in text editors. BTW, I'm teaching a series of artist's workshops in The Secret Alley throughout August, including workshops on creating 3D Wigglegrams and glitching images in text editors. Basically, how to create images just like these.