I always hit up Taqueria Vallarta after a show at Blue Six. The $1.50 taco bar is second to none. They fry up all the meats simultaneously in a loosely-partitioned circular grill that I affectionately call "Noah's Ark".
It's a beautiful thing: you order with the man behind the grill, he loads up some tacos, you pay some tired guy wearing a change apron, and you pile on as much cilantro as you can handle. Hey La Taqueria: take note. $3.50 for a taco is ROBBERY.
Anyway, last time somebody told me to check out the mural while I was there. Ok, I thought, probably just another busty Aztec babe fetching a vase of water while a menacing conquistador stares on. Nope, try ill-proportioned 49ers playing football under the Golden Gate Bridge with the dolphins.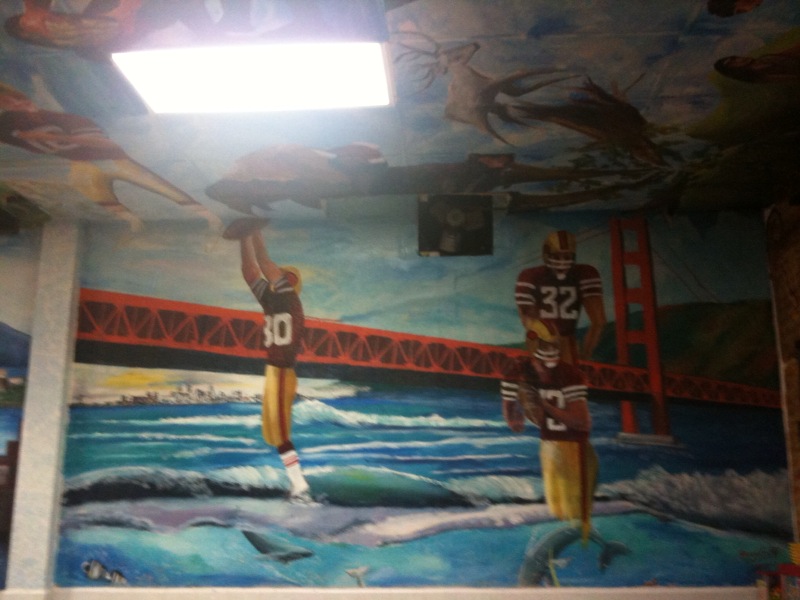 Then there's more: the artist took it upon himself to write a rambling narrative about the parallel-universe origins of San Francisco and how bitchin' the 49ers are. Did you know that they have the "excitement of the bear"?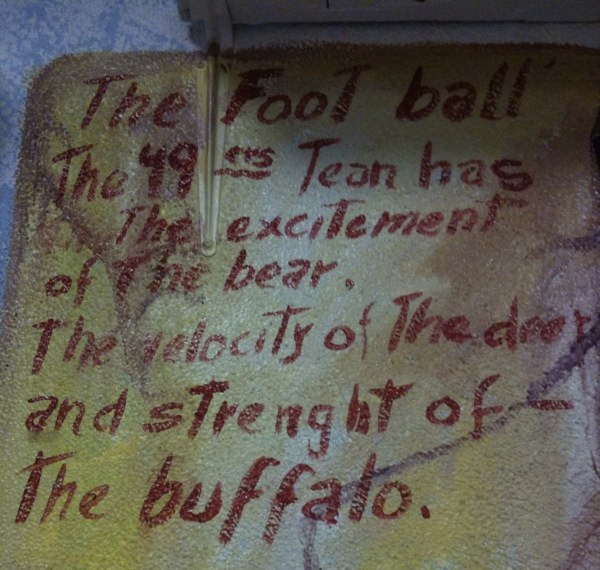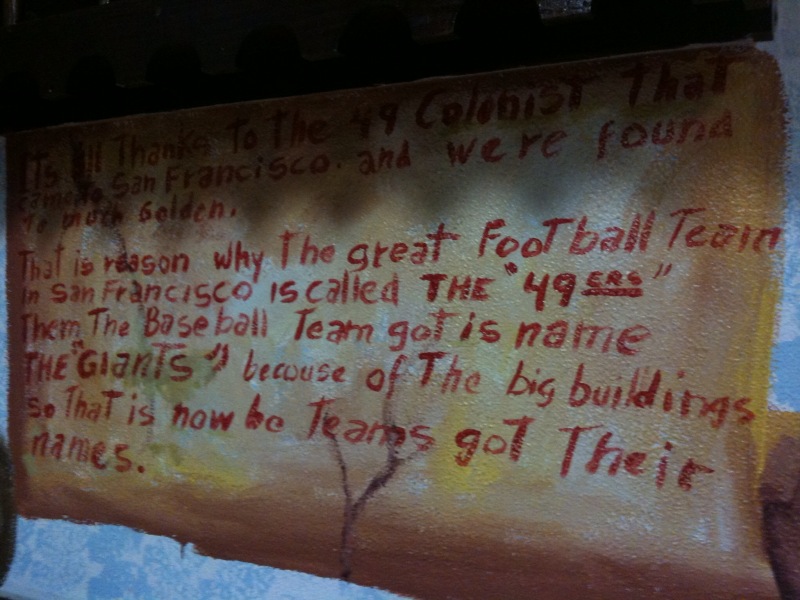 Anyone know the story behind this masterpiece? Some borracho repaying his debt to the owner? Another coded message to members of the New World Order? Best explanation gets a taco on me. These are high stakes, folks.