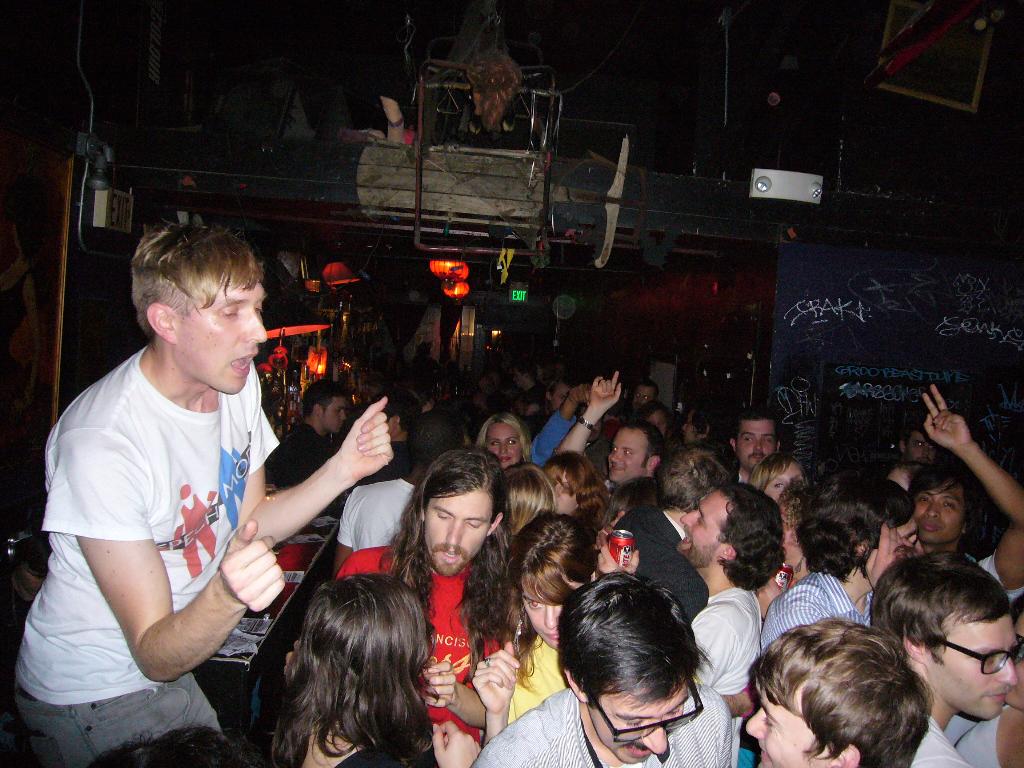 So now that Blow Up is officially dead, where will the under-21 crowd flock to next?  Hopefully not to the Attic, because Danny White will be taking over the place as he does every time the last Friday of the month rolls around, and I don't want to feel like a creep while I'm there.  Furthermore, the pitcher-plant-like nature of the Attic conspires to trap every Mission fly who wanders through the door and down its liquor-lined corridor in that tangle of limbs, sweat, and flannel that is the dance floor, so there's really no escape.
I captured the above scene last month at the Attic, and I must say that the man knows how to keep a crowd moving and captivated.  His energetic mix echoed everything from Holy Ghost and Hot Chip to the Pet Shop Boys and Yeah Yeah Yeahs.  And look how he gets into it over there on the left!  He's been at it for a while too, as this Flickr page from 2005 can attest.
Maybe it will even give those Debaser folks a run for their money.
Ps.  No flame war plz!!!