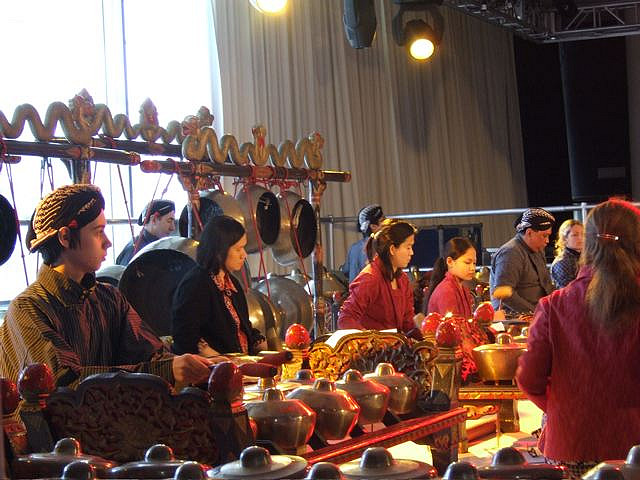 It's been a too long since Gamelan Girl last graced MM with her presence.  Luckily, Gamelan is coming to the Mission this weekend for the first time that I can remember so you can all finally see what the fuss is about. 
Dance Mission (you know, the studio above the Chinese/Donut place on 24th and Mission that sometimes causes you to think the world is ending when you walk by, only to realize that people are just banging on giant drums up there) is hosting the Gadung Kasturi Balinese Dance group this Friday and Saturday at 8pm each evening.  Tickets are available for a very reasonable $12 at Brown Paper Tickets.
Chill out to the soothing, meditative rhythms and chimes of this ancient Asian art form.  Smoke a bowl or something if that's what it takes (Disclaimer:  MM never advocates drug use) because you're going to want to zone out to this contagious groove.  If that's not enough, 8-year old dance sensation Chandra Ayu Davies will be there too, dazzling us with her moves.  Try something different before you head over to the Mission Creek Festival this weekend!
[Photo]
 Previously: