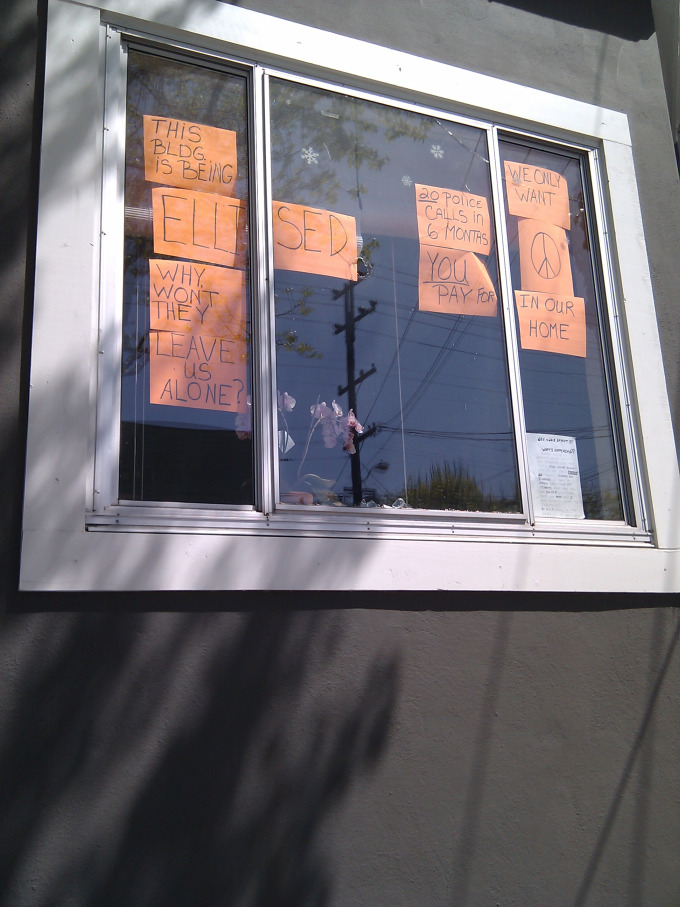 Those crazy neighbors are at it again!  This time, it appears as though they've run afoul of their landlord one time too many, and the property owner has responded by just completely giving up and Ellis-ing the whole place to cut his losses.  Or he/she might just want to build condos all over the place, since that happens to be all the rage these days.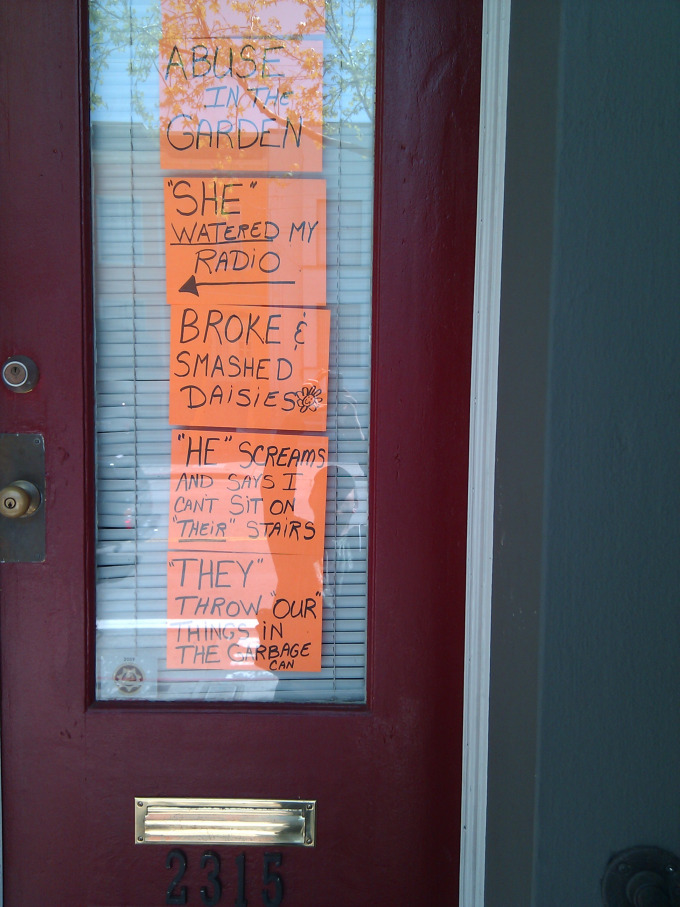 Pro-tip:  To be "Ellis-ed" is to have the property owner invoke the Ellis Act, which allows them to evict all residents and "go out of business."  It is often employed by owners as a loophole to facilitate converting units into condo$.
If you ever feel that you are being unfairly evicted from your apartment, a fantastic community resource right here in the Mission that can help you is the San Francisco Tenants Union, located right near 21st and Capp in a classy old house.  They take drop-ins too, so don't hesitate to utilize their services if you ever have any important renter questions.  They've definitely helped me out in the past!
[Photos by reader Brian H]
Previously: