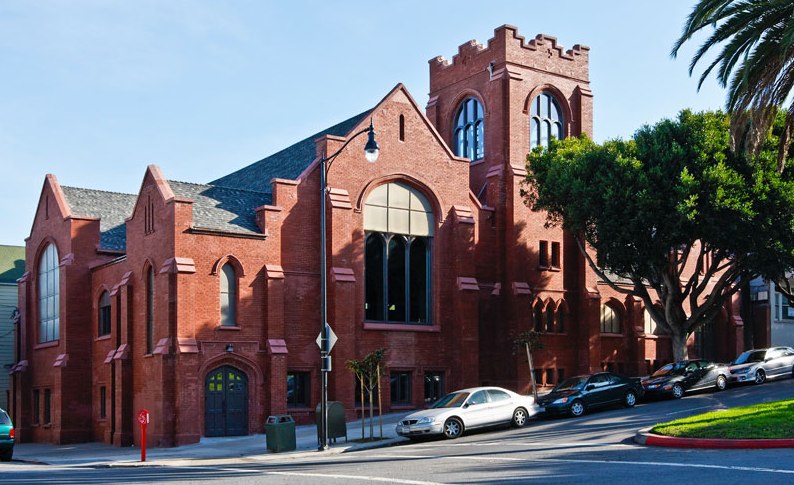 601 Dolores, aka the "Castle on the Park," is the luxurious single family home that you'll probably be sitting in front of at some point this weekend. Curious about what it looks like inside? I suppose you could call John L. Woodfruff III and convince him that you're some kind of South American cocaine baron with 7.5 million burning a hole in your pocket. Or like the rest of us, check out the new pics that went up on the property's website: 601dolores.com.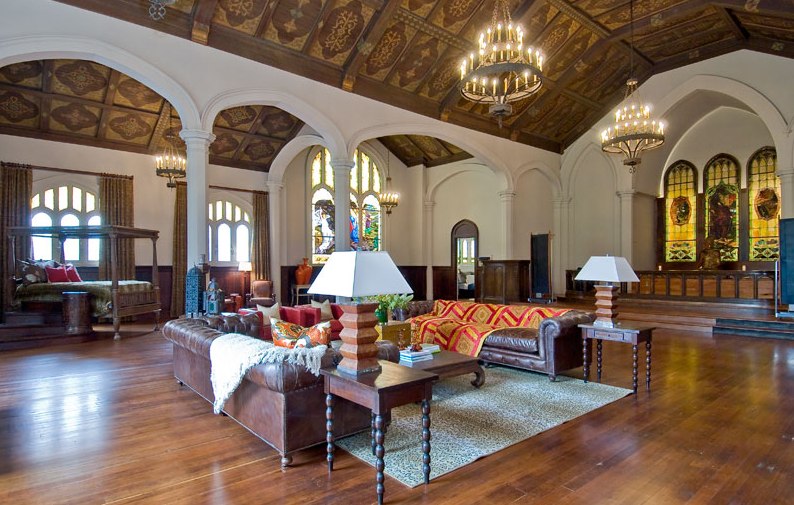 One thing that is immediately clear from the 70+ photos of this place is that all your stuff would probably fit in a 15′ x 15′ corner of it's vast interior, leaving the rest of it for an indoor soccer court, an art gallery, a music venue, and a parking lot simultaneously… and don't get me started the walk score on this baby.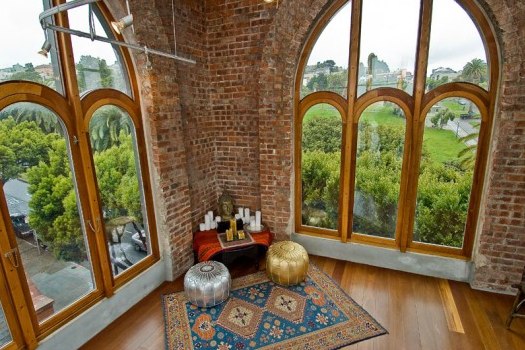 Oddly, the decorator in this case chose to fill it with eastern Buddhist iconography, as if to give a big F.U. to the fact that this was once a place of God. Good thing we're all a bunch of sodomites so we don't really care.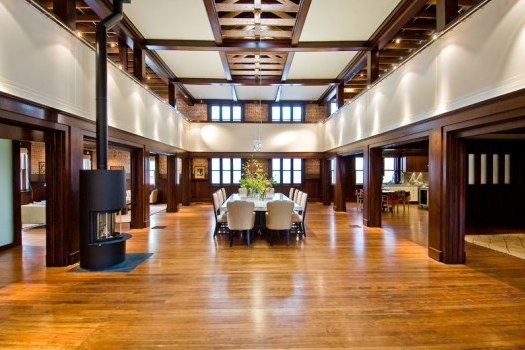 Guys, if I hit it big, I promise I'll buy this castle and convert the first floor into luxury public bathrooms.
[via curbed sf]
Previously:
Single-Family Cathedral Across From Dolores Park Just Got Affordable!