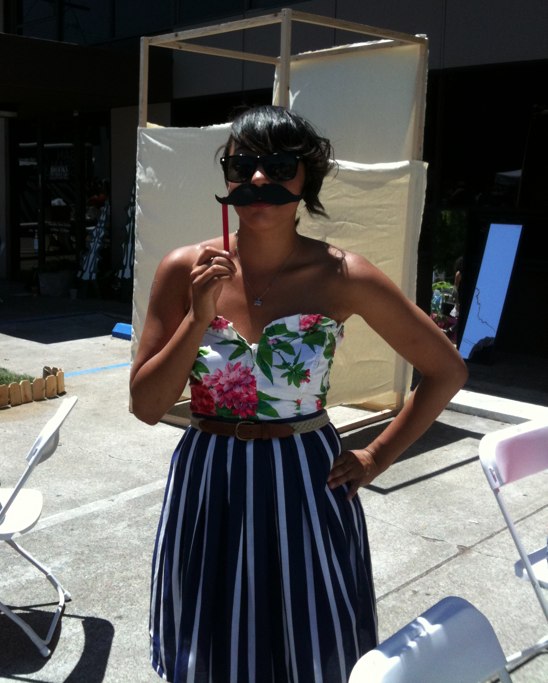 Fellas, you really shouldn't miss Indie Mart. I am in full support of any event where you can get a kick-ass bloody mary (from thee Parkside) and walk around while beautiful, fashionable ladies are obliged to introduce themselves to you and excitedly hand you their contact information on creative stationary. Plus, for the gals: Broke Ass Stuart will hook you up with as many stickers as you can stuff in your organic tote bag. Flickr'r joda36 has a great photo set of the festivities.
Looks like the next one is going to be in Alamo Square on August 21st. Table fees start at the low, low $30, so sign up early. Details here.
More photos of hott crafts after the jump.