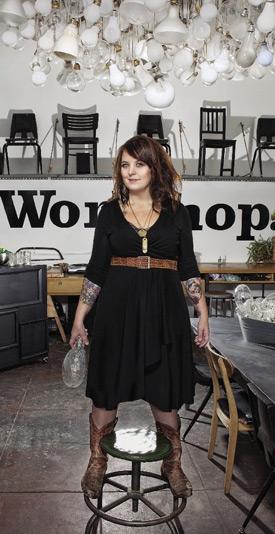 If you have ever been to Indie Mart, read The Bold Italic, or experienced a class at Workshop, you probably know who Kelly Malone is, and found that she is a creative force to be reckoned with. Kelly has recently been diagnosed with an advanced stage cancer, and needs our help to pay for the expensive treatments that she needs. From the Workshop website:
Originally dropped from her previous insurance because of the cancer diagnosis, Kelly has had no chance of obtaining new health insurance due to this pre-existing condition. Through this all, Kelly keeps a smile on her face and continues to give back to San Francisco, often devoting much of her own income and sweat to continue businesses that enrich the city. As a successful small business owner, designer, artist, event planner, part of the Treasure Island Music Festival & Noise Pop, Kelly has been able to keep up with medical bills through the ongoing treatments, surgeries, and chemotherapy schedules. But this latest diagnosis requires a treatment path that will exceed her financial abilities, and most likely require her to take a hiatus from her businesses. So she is now asking San Francisco for a helping hand.

Over the next few months, several fundraisers and donation drives will help raise the funds to pay for surgeries, chemotherapy, hospital stays, medication and care. Though Kelly has taken on the task of superhero in past bouts with cancer, always working during her treatment schedules, this time she needs to take a few months off so that she can go heavier on her treatment and kick cancer for good. If you've been to an Indie Mart, if you have been to a class at Workshop, if you have been to a Kelly Malone event, or if you are simply a fan of Kelly's mission, and willing to help out, we ask that you help out.
We adore Kelly, and have been chronicling her comings and goings for ages, and we wish her a quick and easy recovery. You can click here to donate, and any amount is greatly appreciated.