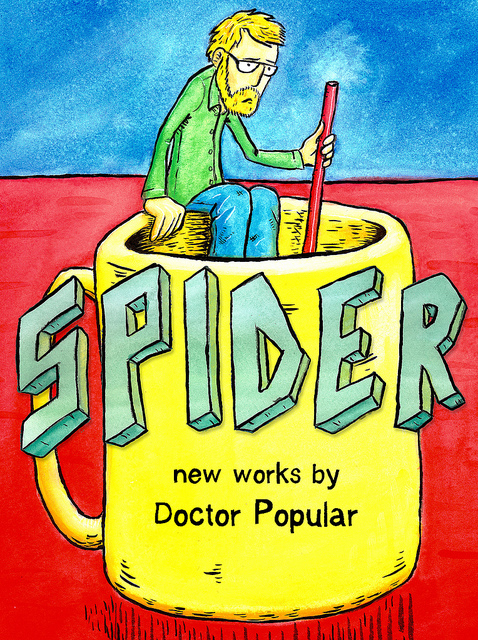 Doc Pop is teaming up with Mission: Comics & Art for an art opening tonight (10/16) from 6-8pm, and while you're gawking at his art, the Doc will use you for his new music video. Here's the official explanation:
Beeps and Smudges is the newest album by San Francisco artist/musician Doctor Popular. For the album's first music video, we are shooting in the gallery at Mission Comics and art, and we'd love to invite you to be an extra!

Doc is creating an entire series of artwork to go along with the show that will be hung in the gallery of Mission Comics for just one weekend. We need folks to come and fill the space between 6 and 8pm. As thanks for helping out, Doc will give art out to everyone who attends. This art will PROBABLY be copies of Doc's newest 24hr Comic Book "Space" as well as free copies of his new album.
The comic shop is at 3520 20th Street, just West of Mission. Stop by. It's never a dull time when Doc Pop's at the wheel.
Here's a preview of the song, made on an iPhone!
[bandcamp track=2733343458 size=venti bgcol=FFFFFF linkcol=4285BB]