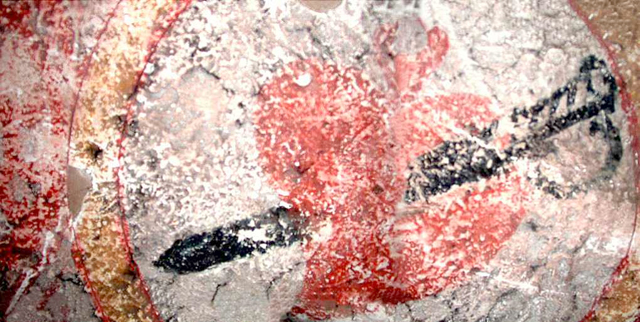 San Francisco's oldest surviving building is Mission San Francisco de Asís. You know, that Mission on Dolores street that the Mission is named after? Yeah, that one.
In 2004, a hidden mural was uncovered by Ben Wood and Eric Blind  behind the building's church altar. It was painted by Ohlone Indians under the enslavement supervision of Spanish missionaries in 1791. Ben Wood documented these findings and digitally captured the entire mural in this fascinating article at Found SF.
Now a kickstarter project has been created to resurrect the mural on the wall of Mission Market on 22nd and Bartlett. If funded, it will be painted by local artists Jet Martinez, Ezra Eismont, and Bunnie Reiss.
So if you want to see this piece of history recreated on a wall that looks pretty damn crappy right now, now's your chance to pitch in! Here is a mock up of proposed recreation: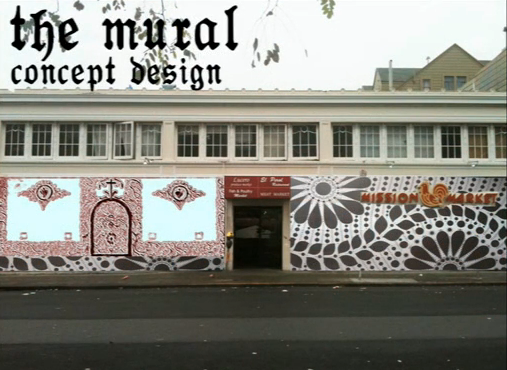 Check out the kickstarter page for more details a great video on the subject.
[via Jeremy Shaw of Mission Community Market]