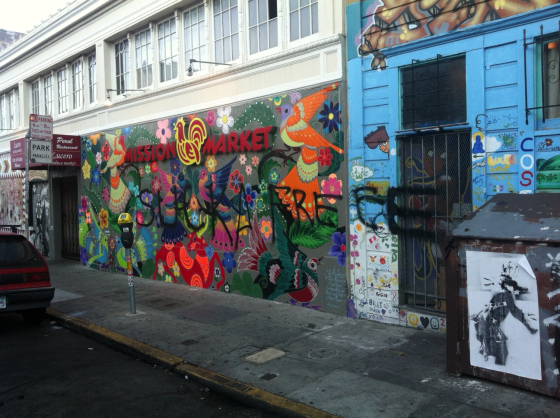 In all caps, no less.
Bummer, if only this dude used the Revolution Cafe bathroom right around the corner first, he may have decided instead to "study graff. history & go tag a bank." Guess we're stuck with this for now.
Update:
Aaand it's back already, according to Mission Community Market, nice going guys!