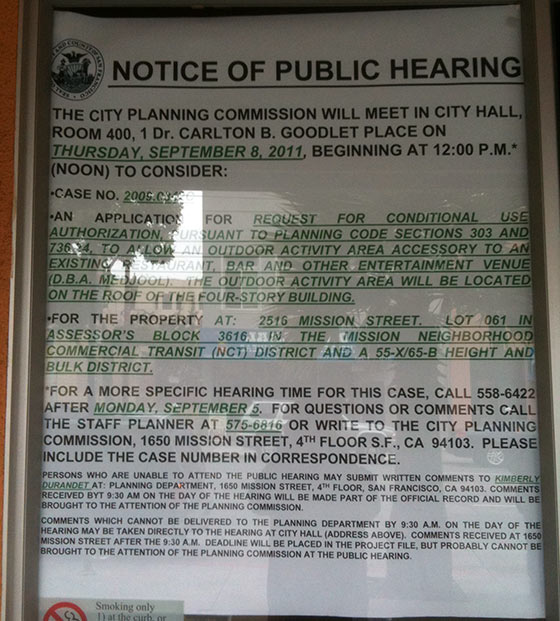 Medjool has applied for a "conditional use authorization" for its controversial rooftop bar, which was shut down by the SFPD some time ago.
Reader tack sent us this picture and adds his piece:
Personally I'm not looking forward to the roof bar reopening. There was always drunken domestic abuse outside my bedroom window at 1:30am when it was running and when the fire department shut it down it magically all went poof. I'd hate to see the drunk yuppies chewing out and threatening their girlfriends/wives return to the neighborhood. It was disgusting and tragic.
Supporters of this cause (let's just call them 'roofies') will be stating their case on Septemper 8th, noon at City Hall room 400 in case you want to give 'em what for (even though you've never actually, like, been to that place.)