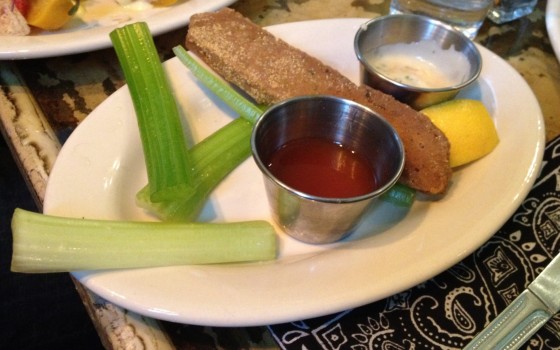 As we reported back in March, Weird Fish has reopened under a new possessor known as Dante, serving up new recipes for all of the classic menu items that we had once thought to be forever lost. Pictured above is Dante's modern, stripped-down version of the formerly beloved seitan buffalo wings, aka Buffalo Girls.
You'll notice that these newfangled Buffalo Girls don't hide behind coats of batter and buffalo sauce, parading as meat. In fact, they are completely naked and proud, and free of any additional spice or flavor. Though the slabs (two, to be exact) did come with a deconstructed "buffalo" dipping sauce of watery red vinegar.
Now, let's revisit the glorious history of Weird Fish's Buffalo Girls in the diagram below (first photo via toliveandeatinla):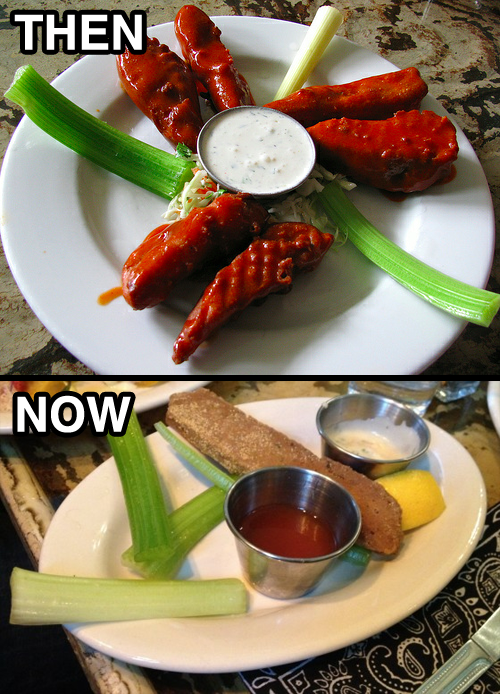 Yep, better than ever.