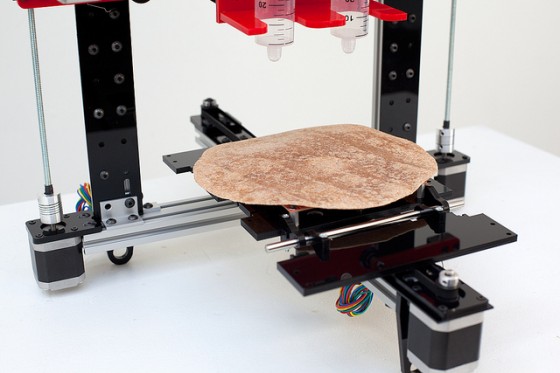 By now, we're all familiar with the complaints of how New York sucks at burritos. A graduate design student at NYU has taken the matter into his own hands, and has invented a robot that makes customizable burritos using 3D printing technology.
Unlike the TacoCopter, the BurritoBot does not appear to be a joke. Just check out this accompanying stop motion video, which hints at a future Kickstarter campaign:
Now, how long until I can train one to make me Taqueria Cancun veggie burritos, black beans/no dairy/extra salsa?
[via Fastco]