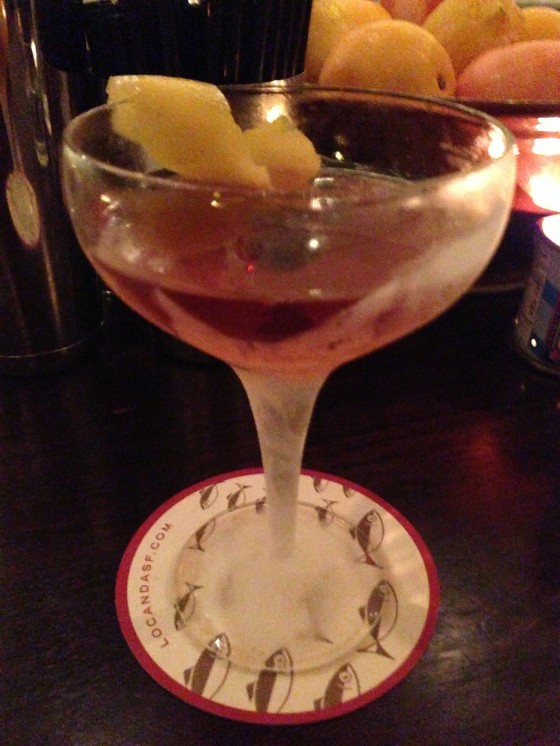 I have been putting off going to Locanda, the newest addition to the Craig Stoll empire, because I figured it would be 1) a shitshow and 2) incredibly expensive. After continually seeing it referenced as one of the best places in town to get a drink, I stopped by last week and found neither of my suspicions to be especially true. I easily got a seat at the bar around 6 and ordered Il Professionale, a mix of bourbon, sweet vermouth, Amaretto, and a bunch of mystery bitters.
It was great. The Amaretto makes the drink considerably sweeter than your usual Manhattan variation, but it was strong enough to balance it out. If the rest of the drinks are as good as they sound on the menu, this place joins The Hideout and West of Pecos as one of the best places to get fancy cocktails around here. Hey, when is Trick Pony opening?
Drink of the week is brought to you by Poachedjobs.com.