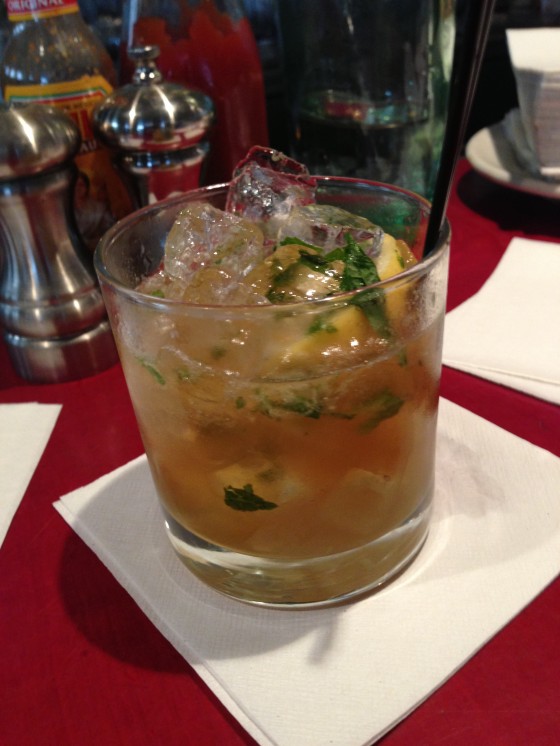 I'm pretty sure the first time I ever had a whiskey smash was at Slow Club, about five years ago. Now it's my all-time favorite brunch drink. The mint and lemon make the drink crisp and refreshing, but the unmasked malty bourbon reminds you that it's really irresponsible to be ordering drinks like this in the middle of the day.
Slow Club calls their version the Sunday Smash, and it's still the best one I've ever had. Even after making several at home, I haven't been able to capture the magic. Slow Club sweetens theirs with maple syrup instead of honey, which is maybe what pulls it together so nicely.
It's the perfect drink for resigning yourself to the fact that you're not taking Sunday easy this week and you're just going to have to tough it through Monday with a hangover. Try one this Sunday (they're open, I checked), although that's kind of cheating because you have two days off.
Drink of the week is brought to you by Poachedjobs.com.