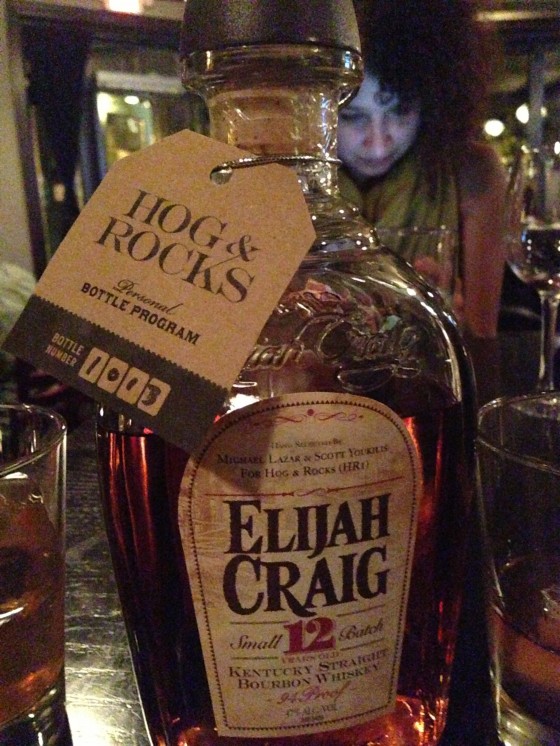 I've always been intrigued by bars and restaurants that get their own private barrel of whiskey. Four roses does these branded bottlings a lot: Nopa used to have one, I think Elixir still does, even Beltramo's, the South Bay's most famous liquor mart, had their own branded bottles of Four Roses. For me, though, it's hard to form an opinion on a spirit with just one shot in the course of a dinner or a night out.
Enter Hog & Rocks, who is offering their private barrel of Elijah Craig 12 by the bottle. Here's the deal: you pay up front for the bottle, they put your name on it, and they keep it behind the bar. Then, any time you want, you just walk in and have them pour you a shot. I'm especially looking forward to convincing friends to go with me without mentioning the program, and then just walking up to the bar and having them pull out my personal bottle like a boss.
They also allow you to add up to four names in case you don't think you can go through an entire bottle yourself. But I live a few blocks away, so I'm not worried.
Drink of the week is brought to you by Poachedjobs.com.