Burrito Justice hipped us to the Mission Reds some time ago: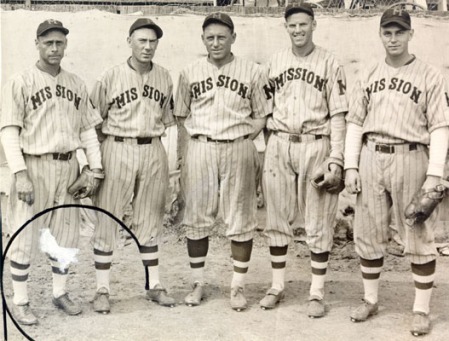 Mission Reds baseball players, Heinie Sand, Clyde Beck, Jim Stoner, Al Wright, and Babe Dahlgren. Date 1934 Apr. 9.
When I first saw that picture I thought, "man, that guy who set his coffee down on the lower left hand corner really ruined this shot for future generations." Then I thought, "how cool would it be to have a reproduction of the Mission Reds uniform?"
Well it looks like someone answered that call. Burrito J commenter Andrew pointed out that Ebbet's Field Flannels has them for sale: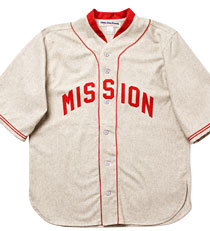 While they aren't 100% faithful reproductions, it's still a pretty cool hat tip to the only baseball team named for a neighborhood where Latinos and Hipsters politely ignore each other's existence. The downside? They cost $185. Not exactly recession pricing. But hey, maybe if enough of us commit to a bulk order they'll knock it down a few.
Update!
Wrong caption for the old-timey photo. Updated. (thanks Trapper!)
More Mission Reds paraphernalia from Ebbet's: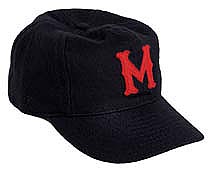 Ball Cap $35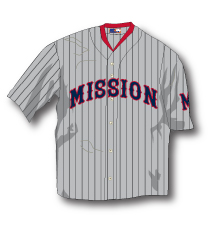 Road Jersey $185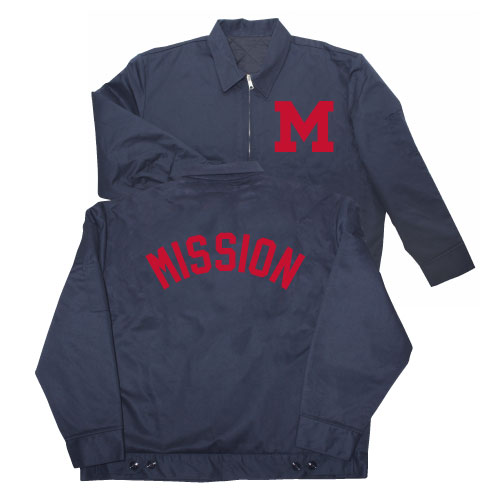 Previously: