And it's right here in the Mission!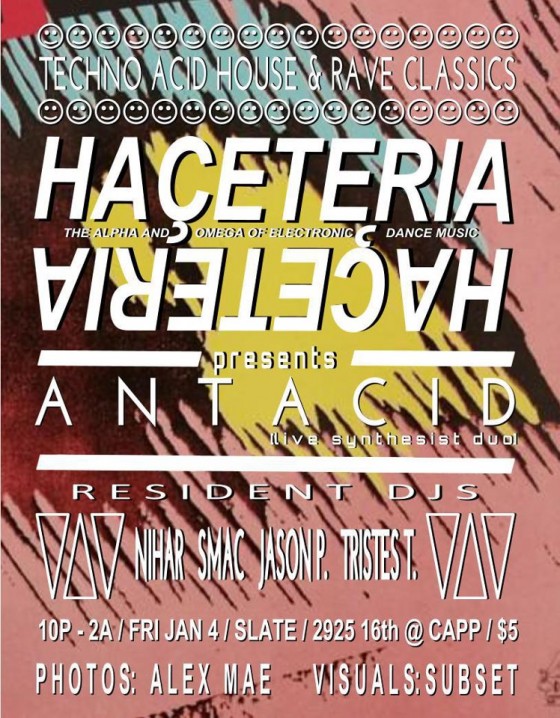 Here's the deal, straight from the Haç's mouth:
Haçeteria is a fog and laser fueled monthly dance night organized by DJs Tristes Tropiques, Nihar, Jason P, and Smac, who play the steamiest electronic dance music vinyl slabs, including Classic House, Acid, Techno, Rave, and Electronic Body Music, as well as occasional flirtations with more recent related rhythms. Club Haçeteria is also dedicated to highlighting a diverse array of live electronic dance musicians that are breaking new ground while moving bodies on the dance floor.