"It's a clue." he said as he slammed it down on my desk. I couldn't see what he had put down. Firstly, because my eyes were closed. Secondly, because I wasn't sitting at my desk, I was curled up beneath it. Vic, Helen and I had closed down the Latin American the night before. Or was it this morning? In any case, we had also opened it up this afternoon. That kind of week. I had gone back to the office to get some blogging in, but I don't think I actually did any. And now all I could see were three pint-sized margaritas floating in front of me. I swatted at them fruitlessly.
"Hey. Hey!" Allan's low top sneaker kicked me in the arm. "I need you on this. And I need it now."
I was lying on what felt like a burrito butt and a gum wrapper was stuck to my cheek. My maid was on vacation. "Did you bring me coffee?" I croaked from my little dusty bed. It was just about five, and I couldn't get as far into the afternoon daylight as I used to be able to without some slow drip.
"I'll put a pot on. Let's get to work," Allan's kicky feet walked away from my desk. "Commenters want to know, is this art?" I slowly crept out and slithered into my chair. The sideways sunlight cut through the office fog of dust, slicing it to ribbons with help from broken and uneven venetians.
"Where did you get this?" I asked, finally getting a look at the photo. It was an oddly shaped paint dribble. It almost seemed accidental, but something about the curvature suggested intent. Allan was hot on the trail of a new tagger in town. Someone who approached every untouched spot in the city like a beautifully blank surface with the potential to be a new Mona Lisa. Or at least one of Reyes' letters.
"Don't worry about that, just suss out the meaning." Allan plopped a full coffee mug on my desk. The sound of porcelain against oak was pleasing. As was the hot drop that splashed out and burned my hand, teasingly. I took a long sip, searing the roof of my mouth and probably also my throat. The Mission Mission office's snack budget didn't reach as far as the fancy neighborhood boutique cafes. This was brown bean water. But it would do.
Half an hour later, I had this.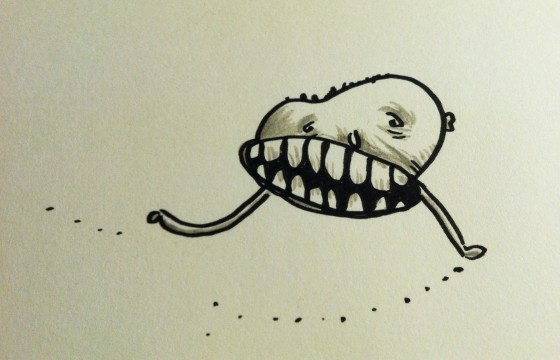 I brought it to Allan. He was lost in thought. "Someone's been passive aggressively hate-faving my tweets. Can I just disable all engagement?"
I didn't know. "I don't know," I responded. "Here's your image."
"Ariel. You're so literal. This is quirky and whimsical, but it's not what I need. This goofy lil' ankle biter, this isn't what we're after. It's great, it's fine. You did your best. But take a look at these. I went ahead and had Extra Pizza Toppings take her own crack, and I think she found it. I think she found both of it."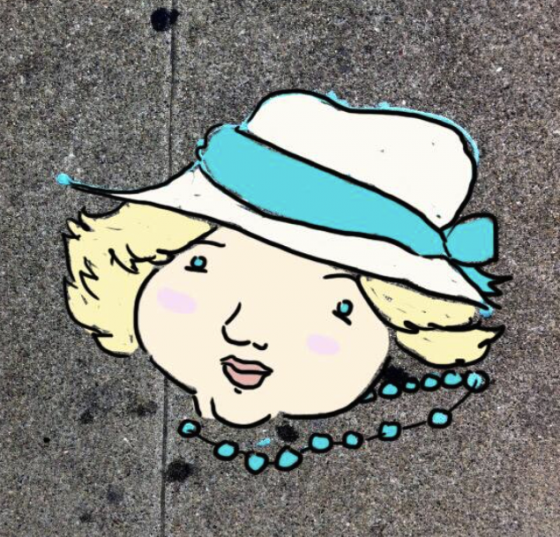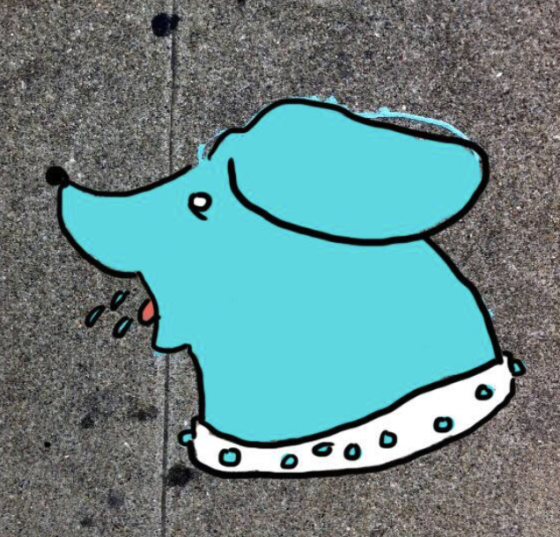 And he was right. She found something. "Go with this," I said, "Something about people looking like their pets."
"Huh." Allan frowned. "Could it really be that banal?"
"You can't spell banal without anal." I grabbed my whisky flask from the middle drawer of my desk.
"What they hell is that?"
"I dunno. A joke? A headline? An out of context status update?" I grabbed my hoodie off the rack and flung the door open. "I'm meeting a commenter who's ready to go legit, I'll find you at The Alley, I'll be there by the time the sun burns into Sutro." I closed the door behind me, this day had posed too many questions and I was all out of answers. I stepped out onto Mission Street and stumbled East into the Capp Street wind.