Judging from this promotional video, Planet Booty is going to be putting on an epic show this Friday at the Blue Macaw. These self-produced ironic disco funksters were featured as one of Chicago Tribune's 50 Worst Album Covers, with this masterpiece: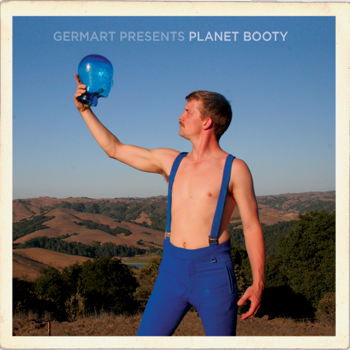 The Germick bros (who combine to form Germart) are a talented bunch of musicians, producers, and artists. I was lured in by the ridiculously cute girl working their booth at Alternative Press Expo a couple of years ago and they keep popping up on my radar. Nice hustle, guys!
More info on the show at Germart.