When I walked by this scene Saturday night, I saw so many popped collars I figured that Kelly Clarkson was throwing a a last-minute show and the promoters were giving out free lines of blow with complementary subscriptions to the Wall St. Journal.  Turns out it was just world night with a cover charge.
I couldn't help but see the irony in the fact that the homepage for The Blue Macaw was "Suspected Malware."  Places like this have certainly had the collateral effect of ruining once-awesome neighboring spots.  Doc's Clock, previously awesome via shuffleboard, $2 Olympia, Connect Four, and support of dogs, is now frat-house overflow.  Latin America Club is inundated with girls in heals that clearly cannot handle a pint full of tequila.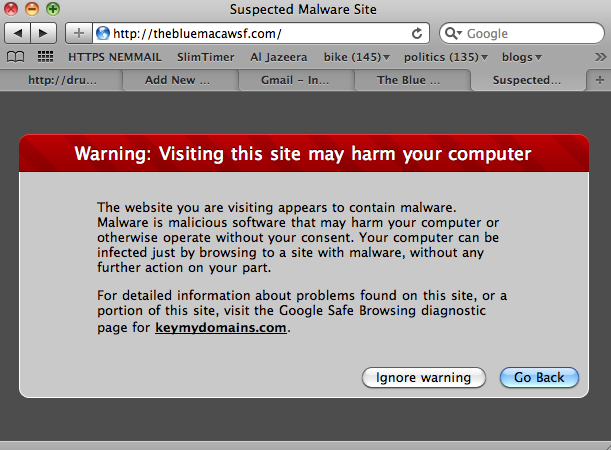 Getting past the security warning, the about section (written in Comic Sans) tells the story:
Smart, exotic with a bit of the flamboyant thrown in. That's the ambience at the Blue Macaw, soon to be San Francisco's most stylishly urbane night club. If you want to see or be seen, or mingle, experience the DJ parties Saturday nights and take in the diverse shows the rest of the week.
It's sad that this was the heir to the 12 Galaxies' legacy.  In this Bizarro landscape,  world music is the new noise rock.  Mojitos are the new Fernet & Pabst.  The North Face polar fleece is the new hoodie.  Take your faux-deco and drive it back to Concord.
American Apparel was the wrong fight.