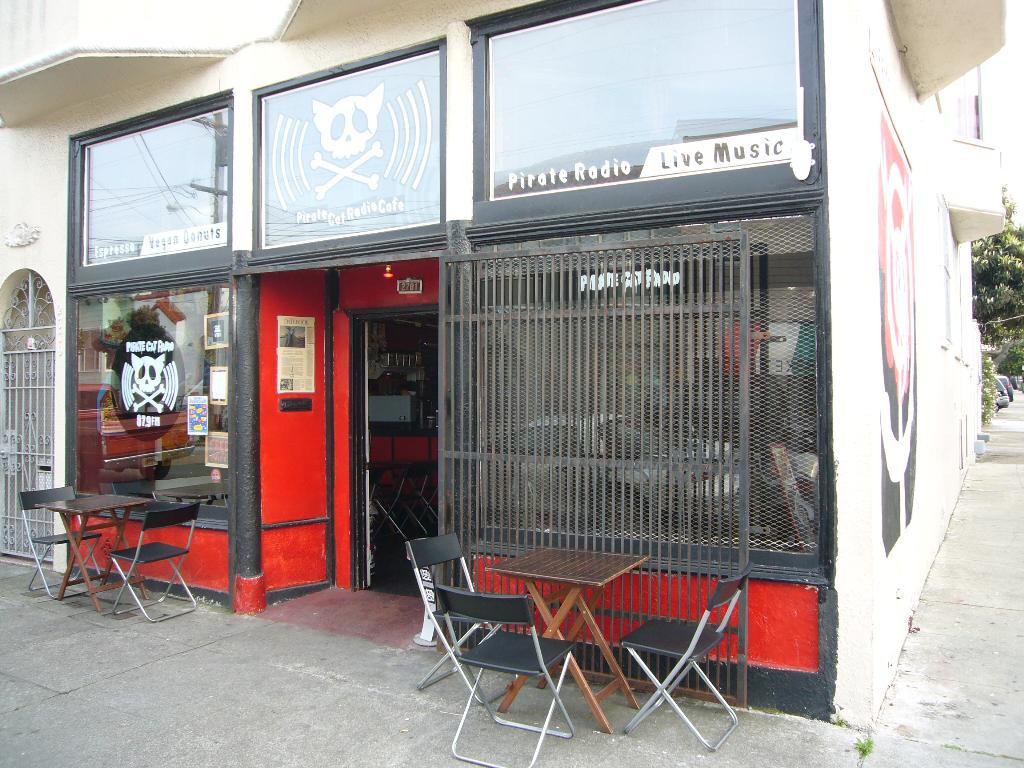 We're always happy to report something positive at the Blue Macaw, that oft-embattled new venue at the old 12 Galaxies place, so I'm sure you can imagine me sitting here pooping more rainbows than SF's schizophrenic "now it's raining/now it's not" weather has over the last few days.  Couple that with a benefit for our favorite under-siege radio station (RIP Energy 92.3–although MOVEiN 99.7 has picked up the slack quite diligently) and you've got something to do on a Wednesday night!
This one should be rather fun, too, since it's a 50′s and 60′s OLDIES and SOUL NIGHT DANCE PARTY hosted by Pirate Cat DJs PsychoKat, Voodoo Idol, and Starbuck!  And don't worry if you suck at dancing, because Brian Gardner of the Mission's own Swing Goth will be on the scene with his innovative fun not frustration teaching technique.
The fun starts at 7pm tonight, with dance lessons starting at 7:30 at the Blue Macaw on Mission and 21st.  Admission will be on a $5-20 sliding scale, depending on your generosity.  Keeping in proper sock-hop theme, alcoholic Root Beer Floats will be served as well!  Nobody tell the chaperons!!!
Previously:
Pirate Cat Radio fined $10k and Ceases FM Broadcast
Heavy Police Activity at Blue Macaw