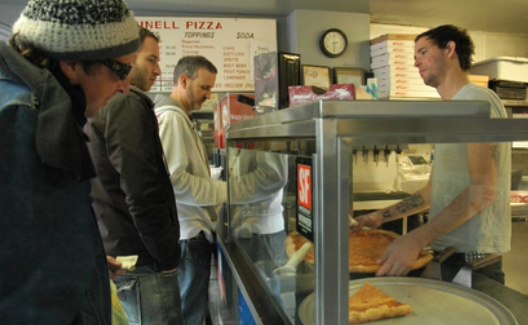 Mission Loc@l posted a video (well, audio slideshow, really) behind the scenes at Arinell.
If you're still on Windows 95, here's the gist: employee Neil Aviles talks about eating "tons" of pizza ("like 3 slices… in 4 hours"… I'm pretty sure Andrew Sarkarati has broken that record), dudes passing out in the store, failed crank deals, mission gentrification, and yuppies.
Oh no he didn't just drop the Y-bomb! Careful Neil… I got in trouble for that this week.