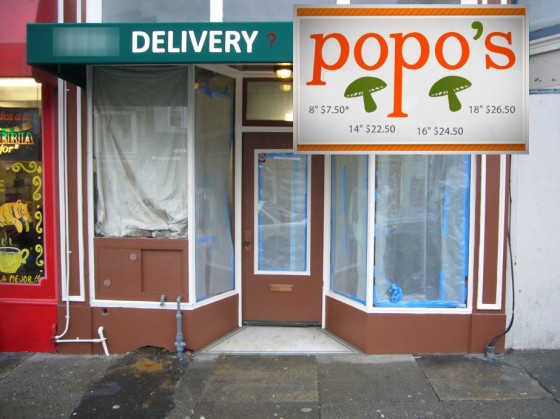 The following BREAKING PIZZA NEWS comes courtesy of MM reader Jason K:
Pizza Di Mano (3331 24th Street) is closing on May 25th.

New owners, Popo's Pizza and Brew, will take over immediately thereafter. Popo's is the same owner as the former West Oakland location.

He'll be serving unique pizzas (Mango Prosciutto for one!), BBQ Ribs, Rotisserie Chicken and they will be brewing their own beer.They will re-open on June 1st.
I for one was never a fan of pizza from poor Pizza Di Mano, despite my initial hopes back when they opened over two years ago.  Even multiple Jamesons across the street at the Attic weren't enough to sway me once I had tasted the uninspired pie.  While this new place doesn't appear to be offering slices and consequently won't be challenging Arinell for the best slice in SF crown, perhaps they can offer Serrano's some healthy competition. Because everyone knows you can never have too many pizza places in the Mission!