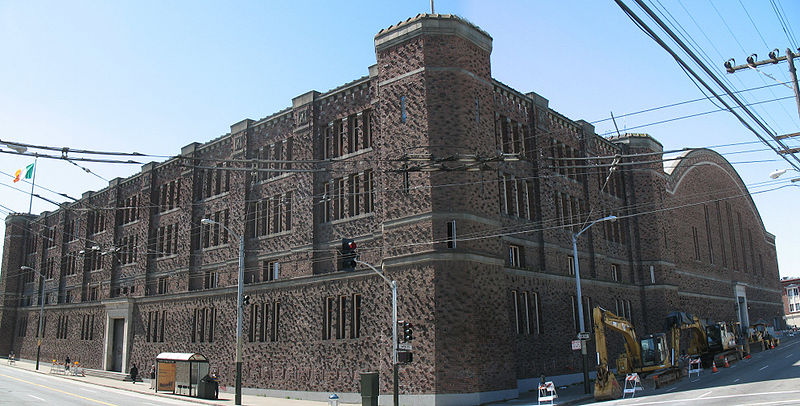 If you're like me, you love Moorish architecture and you're really interested in the historical significance of the Armory. Imagine finally being able to  see inside the same walls that housed the weapons of the U.S. National Guard from 1912-1914! I wonder there's still evidence of it's role as a rallying point for the 1934 San Francisco General Strike (an event known as "Bloody Thursday").
Well Friday is our lucky day because according to flavorpill, there's a free tour of the Armory! It starts at 4:30pm and it's an hour long.
(They film people fucking in there too)
Update: Ok, brownpapertickets says it's sold out. But then again, it's said that for as long as I can remember and I've tried to get the tour several times in the past year. Anyone get a ticket? In the meantime, I'm checking with them to make sure. Stay tuned.
Update 2: NO ARMORY TOUR FOR YOU:
Ever since being written up in the Bay Guardian as the best free tour of an adult entertainment company, we have been inundated wiuth tour requests. We are in fact sold out till Sept of this year. Thank you for your interest.