Mission National Bank on 16th and Julian. Looks like they were banking on a better economy, but had to bail out. Or maybe they're just renovating? Someone should check.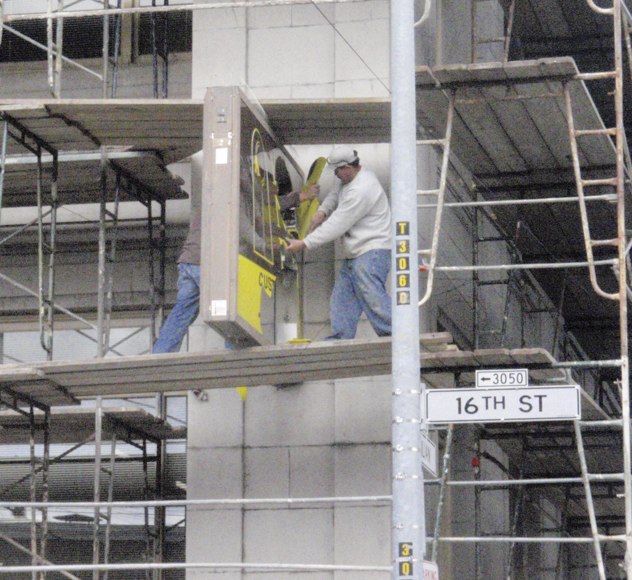 Picture sent by Zoe Banks (real name)
Update: MrEricSir says:
I walk by here every day, they've been remolding for a while. The bank still seems to be operating, in spite of the fact that their website is out of date.
Update 2: racycarr has a better explanation:
This building is not being torn down, it is getting a safety improvement: the cladding was begining to separate from the walls, and is being lovingly and historically accurately reattached. The building is also getting a bit of a history checkup: the original 1906 sign over the door, which likely reads "MISSION BANK" will hopefully soon be revealed.
Previously: