It was only here for a few months, but in that short amount of time it managed to garner all sorts of polarizing opinions regarding its legitimacy and goals.  It also played host to a bunch of neat events, from rock shows and hands-on print screening sessions to talks by noted designers such as Stefan Sagmeister.
So, now that it's moving to NYC and another Charles Phan restaurant is on the way to take its spot on Valencia, how do you feel about the Levi's Workshop in retrospect?  Still convinced it was some nefarious plot by a huge business entity to infiltrate our "culture"?  Or were you impressed that a company like Levi's would take the time to engage the locals?
Please tell us about your experiences there, whether they were good or bad, so the next multinational corporation with indie aspirations won't make the same perceived missteps.  Most importantly, did anyone manage to create some cool shit there?  Please share!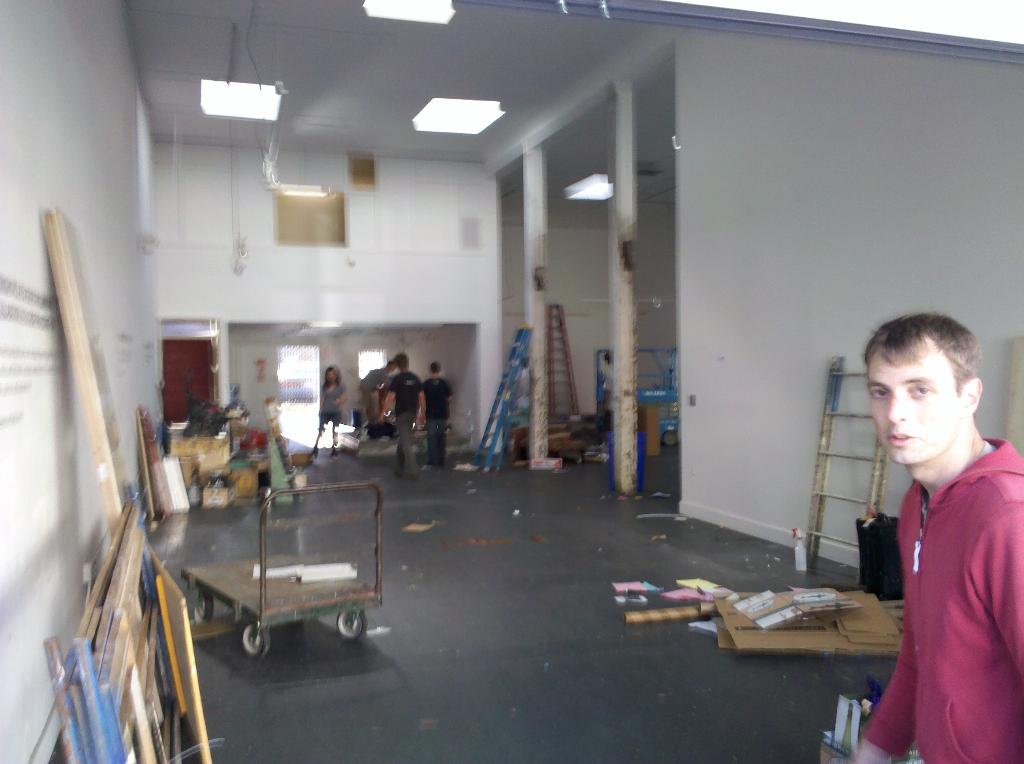 Previously:
What Do You Think About the Levi's Workshop on Valencia?