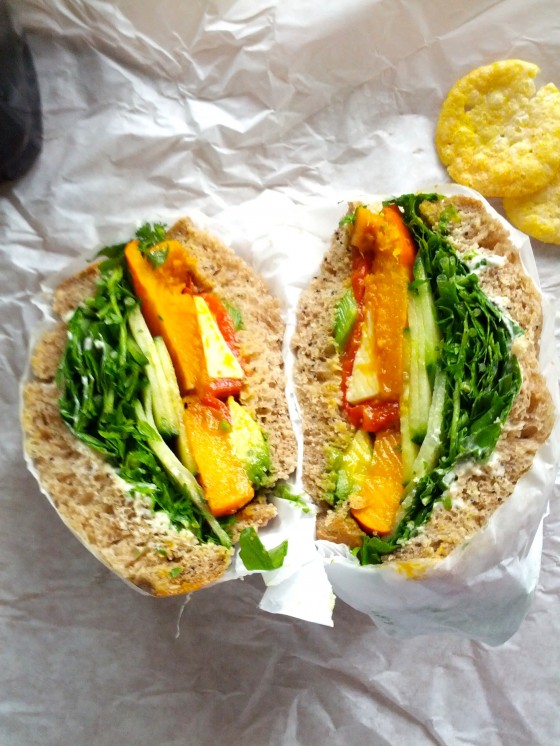 Yum, that sandwich was damn good! As usual! And now Pal's needs our help! Their existing space can't sustain them any longer, so they've started up a Kickstarter campaign to help fund their move to some place better:
Pal's is moving into its fourth year inside Tony's market on 24th St making friends with everyone in the surrounding neighborhood and serving all organic locally sourced innovative sandwich and salad creations.
We have been blessed by having the best and most loyal customers a small local shop could have..our goal has always been to use the best local products in our little bread-surrounded creations
Your inspiration, suggestions, interest and recurring support drive us every day to create new and tasty things to help make your lunch day a little brighter and a little tastier.
Now after almost 4 years inside Tony's market we have outgrown our current location and we need to move to a new location sometime in February or March of next year. so we can take Pal's to a new creative level.
Visit the Kickstarter page to see how you can help (mostly you pledge money and they pledge to give you sandwiches and t-shirts). And there's only a couple days left, so hop to it!