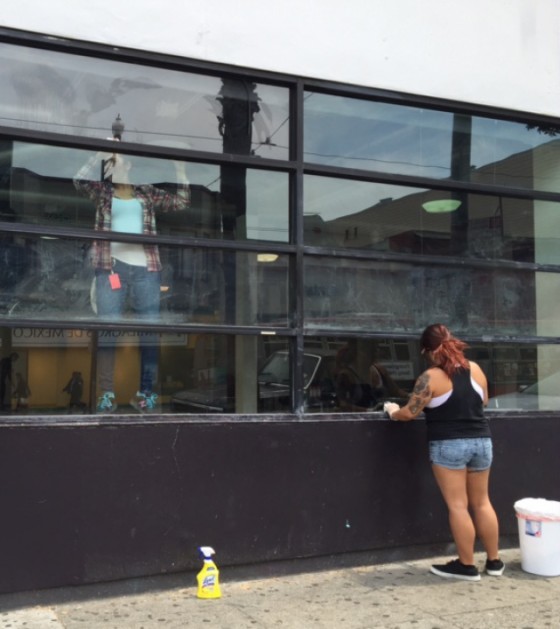 Why does Airbnb need a campaign headquarters you ask? Why, because they're running for President of the New World Order, of course!
Capp Street Crap was on the scene:
The battle against a Nov. 3 ballot initiative to put the reins on vacation rentals will be led from the corner of 20th and Mission streets.
This afternoon, supporters of Airbnb-sponsored San Francisco for Everyone were busy cleaning windows on the former T-Mobile space at 2401 Mission St. Desks had already been set up inside, although a woman working outside told me their campaign office won't officially open there until August 15.
Read on for lots more on the space and the campaign itself.
UPDATE: OOPS!
Admitting mistake, Airbnb scraps plan to open campaign office at 20th and Mission – http://t.co/JFsAmewy9W via @Shareaholic

— Capp Street Crap (@cappstreetcrap) August 5, 2015