We always love going to Pianofight. Great food, drinks and theater. What's not to like? We also love San Francisco, so plays that touch on SF history usually make it to the top of our list. When we saw the press release for Maggie's Riff "A time-bending examination into the memories of Beat Generation trailblazer Jack Kerouac." we knew we had to go for drama talk and drinks.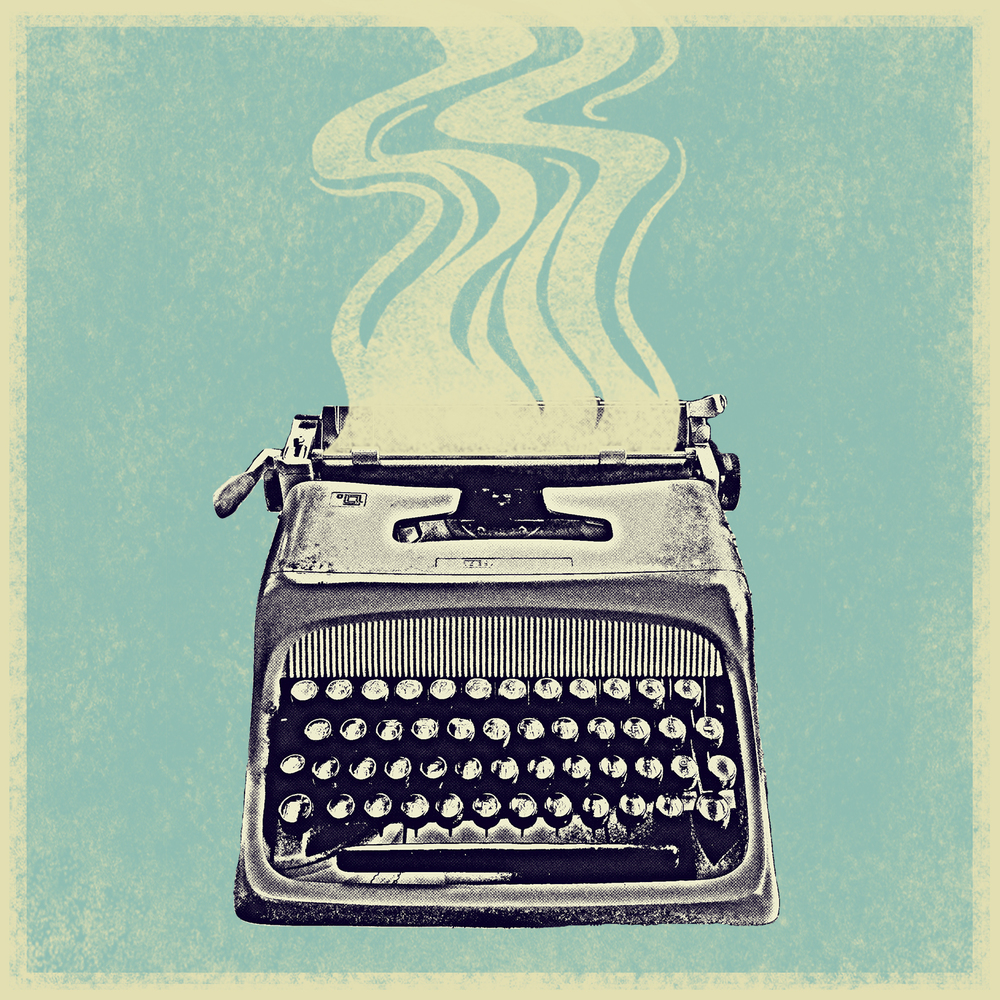 Brittany: The guy who played Jack Kerouac (Paul Rodrigues) was insane – incredibly talented. The show was over an hour, he was on stage pretty much the entire time, and his high-energy kept the audience with him. Mad props.
Katie: His acting was on point. I really enjoyed the way he switched between young Jack, and old Jack. It was seamless but you could feel the shift in energy between the two. His physicality gave you a sense that he went through some crazy shit in the intervening years. In general I think they did a great job with casting. The whole cast really looked like they fit the time period.
B: Yeah, they did a good job establishing the world of the play, from actors who looked the part, to the set, to the music, to the costumes. I imagine that's what the inner mind of Jack Kerouac felt like.
K: I really loved their use of space. The way they used the shadows behind the scrim to set the scenes and also light Mr. Sax was really cool.
B: The set was great. At the beginning I honestly couldn't breath very well because there was SO much haze in the space, but it was all worth it for that opening image of Jack Kerouac talking into a mic, smoking a cigarette, with that eery light shining down on him. That was a sexy stage picture.
K: Yes, totally. I'm not gonna lie though, I struggled with staying focused at times. I'm not very familiar with Jack Kerouac's work, so maybe that's part of it. When the play went more into the abstract monologue beat poetry parts, or when the multiple actors were all saying lines at the same time, I felt my mind wandering. I also was distracted by the noise and music from the restaurant coming through the wall.
B: For this show I think you kinda need to like Jack Kerouac, the playwright borrows a lot of language from Kerouac's poetry. But I bet if you're super familiar with his writing, and really like it, this would be amazing for you – it's so well produced.
The Verdict: If you like Kerouac and beat poetry, get your tickets now! If you're kinda meh about Kerouac, but still love to see a tight piece of theater, go for it. If you really can't stand abstract narratives, and beat poetry isn't your thing, you may want to skip this one, but you're missing some sexy smoky stage pictures.
The Drama Talk: Paul Rodrigues, who played Jack Kerouac, put on one of the most engaging and energetic performances we've seen in a long time. He was fantastic. The show had incredibly high production values, and despite the noise coming through the wall from the restaurant, did a good job of transporting the audience to the different time and place. Although the play itself may not end up at the top of our favorites list, Faultline Theater is quickly rising to the top of our SF theater company list. We saw their production of Tinderella, also at PianoFight, and also loved it.
The Drinks: We got moscow mules at the Piano Fight bar, but if you want to get that authentic Kerouac experience just go for shots of Southern Comfort.
Maggie's Riff runs through June 11th, with shows at 7:30 Thursday – Saturday, and 6pm on Sundays. Tickets range from $20 for VIP front row tickets, to $15 for general admission, or $10 (The Double Date) for groups of 4+, and are available through the Faultline Theater website. There are also currently some Goldstar tickets selling for $7.50-$10.