Well, it looks like Godzilla may have come through after all.
This morning around 9:15 a fire hydrant at 20th and Folsom showered El Faro. It has since been fixed.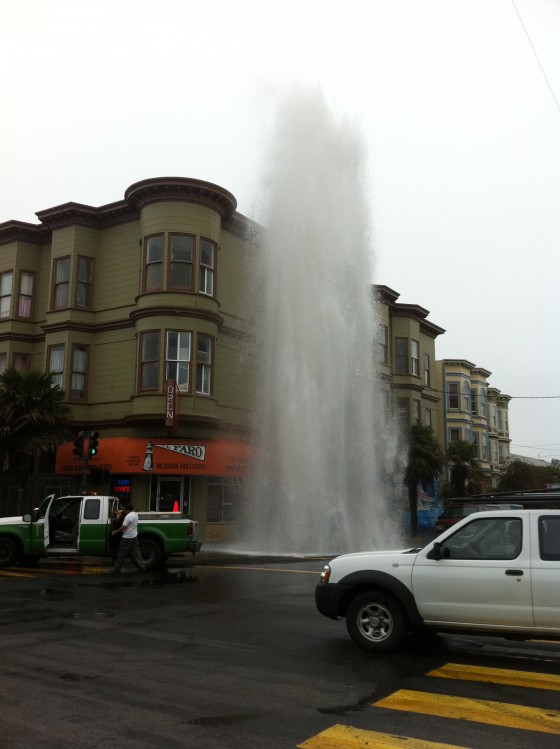 (thanks, Chris!)

Then a tree came down onto a parked car on Valencia between 19th and 20th.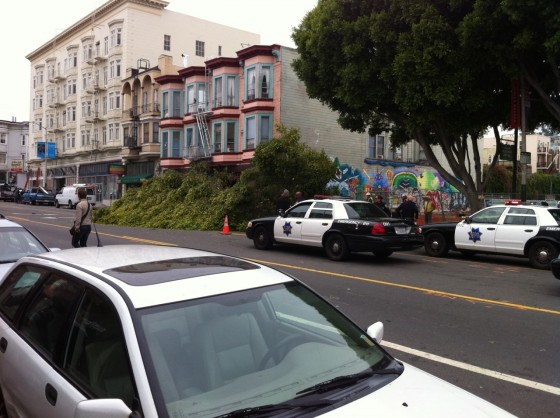 (thanks, Russell!)
And below, some pics by Rob and his eyewitness account. (which curiously does not mention Godzilla)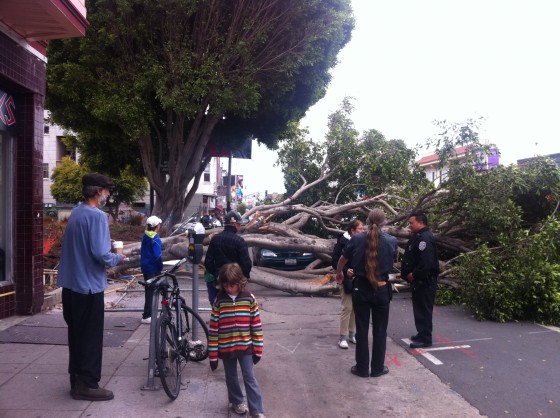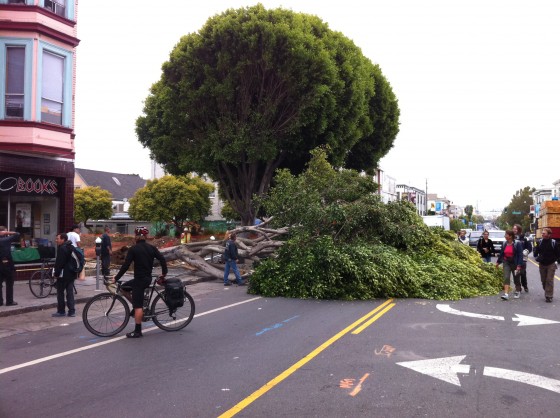 "It happened sometime around 11:40… during the scheduled construction at the Mission Playground facility… Somehow, no one was hurt, despite its smashing a parked car and falling into the south bound lane. Construction workers looked pretty pissed and nervous, although, appearing to be just as confused as to what caused it."
(thanks Rob!)
UPDATE: Just realizing this may have less to do with Godzilla, and more to do with the aliens that crash landed behind Borderlands a few months ago.