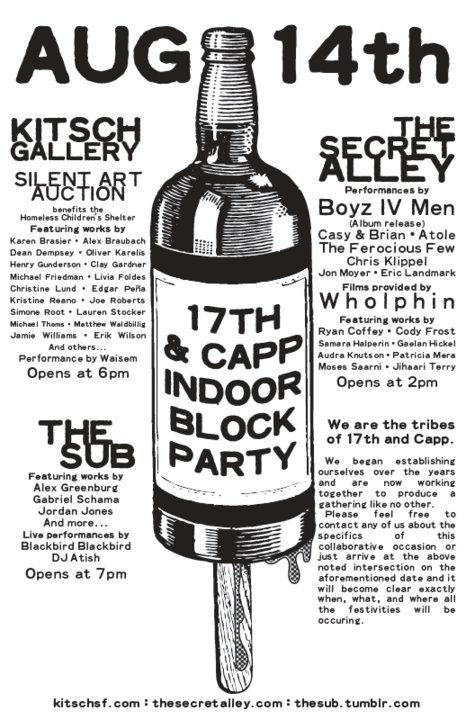 If you like art or music or food or short films or rad people or just kickin' it on Capp Street you should head to these fine institutions this Saturday. Three art spaces mere steps away from one another are joining forces to simultaneously rock your world.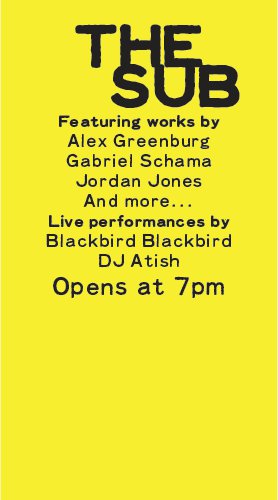 The Sub will have art and photography on display for your viewing delight as well as live music and DJ skills. 199 Capp Street.

Kitsch Gallery will host a silent auction to benefit Homeless Children's Network and have some pleasing music to lull you into giving. 3265 17th Street.
The Secret Alley (of which I am a member) will take you through paintings and installations downstairs, then upstairs to show you super sweet short films presented by Wholphin in the afternoon and then rock your body with live jammy jams in the evening. 180 Capp Street.