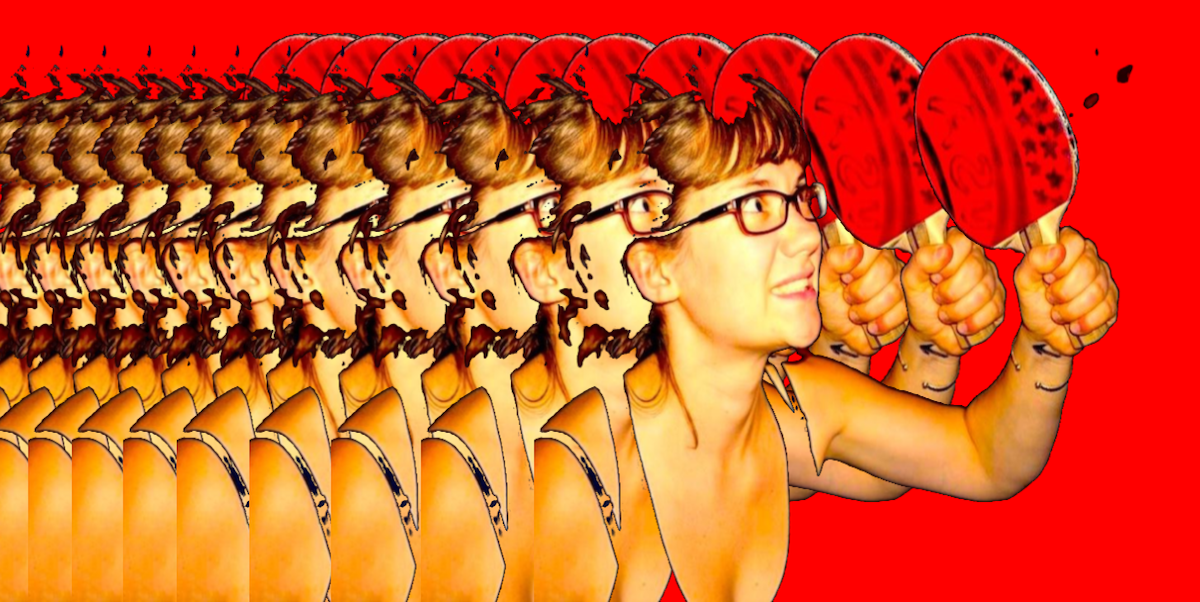 "Born in the back rooms of dive bars in Berlin and perfected in the secret semi-legal art spaces of the Mission, American Tripps is a brand of ping pong built for happy hours and late nights," goes the official blurb. American Tripps has been on hiatus since last Halloween, but they're finally back for quick party to help kick off your summer vacation!
Come for the ping pong, stay for special guest DJs Wam Bam Ashleyanne (KALW, NPR, Phonographic Memory), DJ Emily (KDVS), and DJ Trigger Cut (This Place Is Fucked). Expect nothing but upbeat jams ideal for running around a ping pong table to.
Plus resident DJs Beauregard & Nutzeffekt, hostess w/tha mostess Jess Kelso, and bartender u luv Nicky the Bartender. Don't miss!
Check out the rest of this week's entertainment line up at Pops Bar: