Evidence suggests that an "organic frozen yogurt" place called "Yotopia" is opening soon next to Latin American Club at 22nd and Valencia.  Hopefully it is not related to the Yotopia in Costa Mesa, because that place sounds like it really sucks (the signage suggests they are different).
This block of 22nd St. is rapidly going through a change.  Over the past few weeks, we have seen the opening Escape From New York Pizza (for better or worse, at least there is food readily available after 2am that is not a burrito) and Oz Smoke Shop (which seems to embody every stereotype of a hookah lounge imaginable).  Now we have an organic frozen yogurt place?  I cannot tell if it is going to turn into bridge-tube-n-track central or maintain its current status as a Mission-Bernal-Noe breeding ground.  Keep your eyes on this one; what happens on 22nd could easily unfold on the greater Valencia corridor.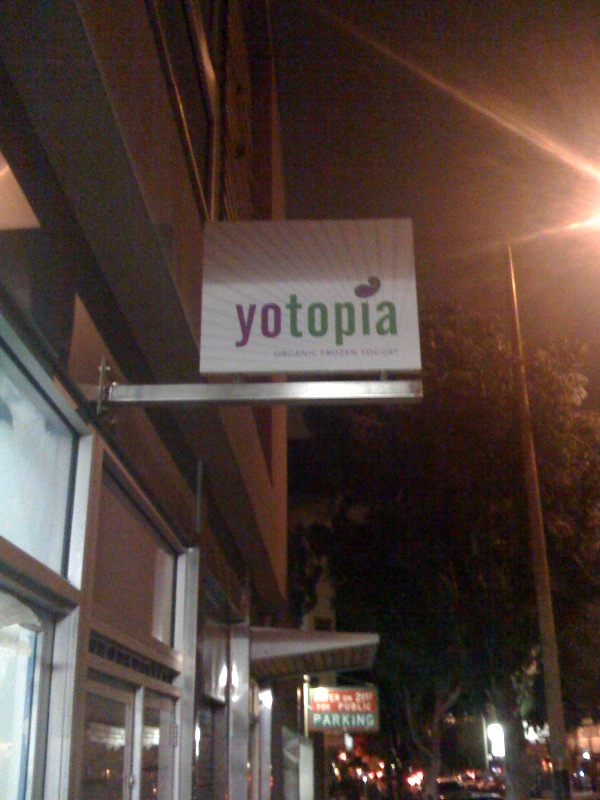 Obviously the interior is still under construction, but the inside is starting to look pretty sterile.  Hopefully they hire a local muralist to spice the place up.