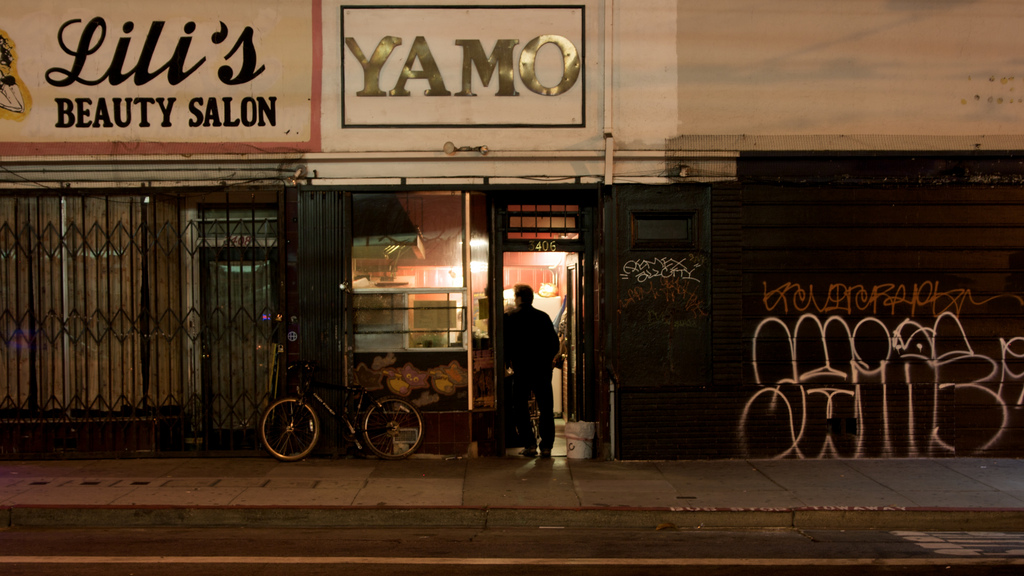 Some dude tried to mug my friend Tracy last Monday night on the corner of 18th and Mission. She was standing near Yamo waiting to catch the 33 at about 10:30pm. She was checking the bus schedule on her iPhone when she noticed out of the corner of her eye a figure coming toward her in a deliberate fashion. She gripped her phone tighter.
With two hands, the man tried to grab it, but Tracy had it firmly and pulled away. She was repeating, "No," and looking him in the eye. He looked down at her purse, which she had slung over her shoulder and around her torso, and then back at her face. She waited for him to act. She held her phone tight, and that purse wasn't going anywhere.
In frustration, the man punched the purse, and walked away.
Tracy thinks that by making eye contact and keeping calm, she freaked the dude out. And she says that if she hadn't been aware of her surroundings, he might easily have snatched the phone and been gone in a flash.
Here's something else Tracy was aware of: There were people all around. Lots of people: Waiting for the bus, walking by. There was a woman right behind her talking on her phone. Nobody said or did anything.
The lessons? Always be aware of your surroundings, stay calm, and don't necessarily count on the kindness of strangers. (Although, it's possible the presence of all those people might have kept the dude from going to greater lengths to acquire Tracy's riches. So maybe another lesson is thank goodness Mission sidewalks are always packed with people.)
Photo by GrimReynard.