Some shots from this Sunday.  (As usual, click to zoom.)
Watching the World Cup final in the Valencia Street garage of the Mission tricycle stereo guy — thanks! (Sorry, Orange.)

The Ferocious Few on Valencia:

The lead singer telekinetically tuning his guitar: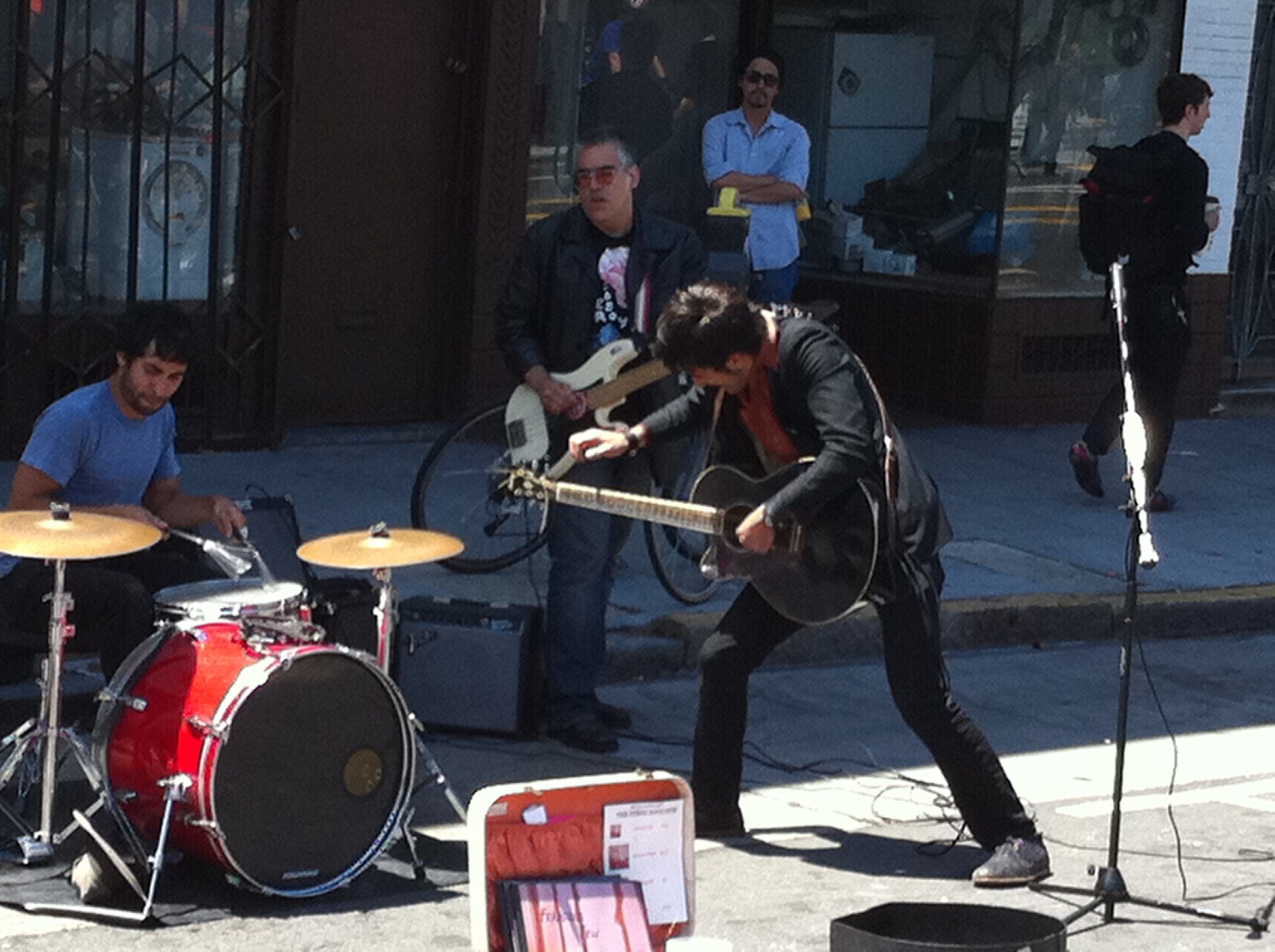 Another rockin' band on 24th…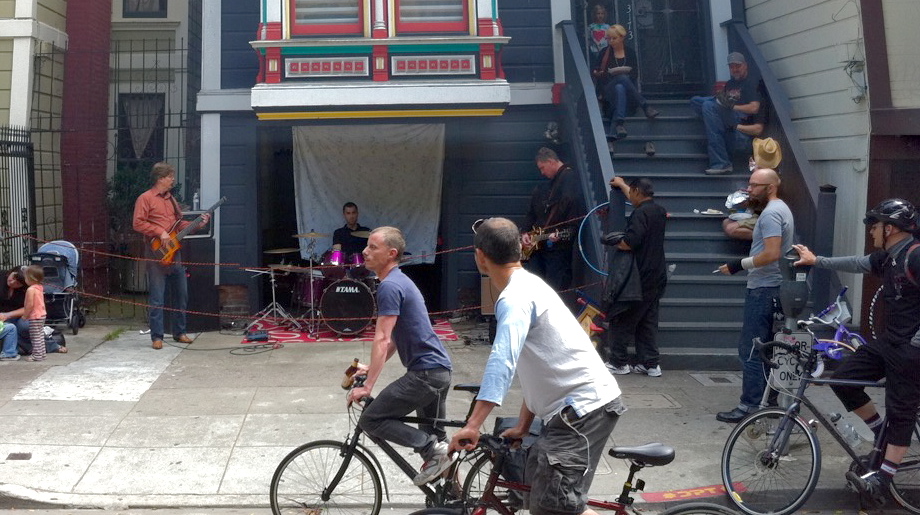 …so rocking, in fact, that their house was doing that Flight of the Conchords wiggle:

Hey, look, another bike band Fossil Fool!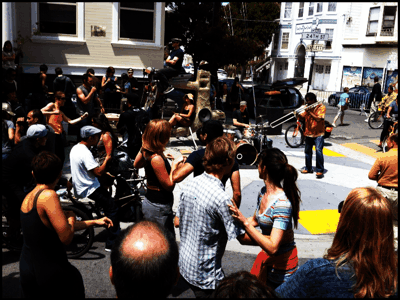 And my personal favorite: French Tacos! The Croque Monsieur (Croque Señor?) was particularly l'awesome.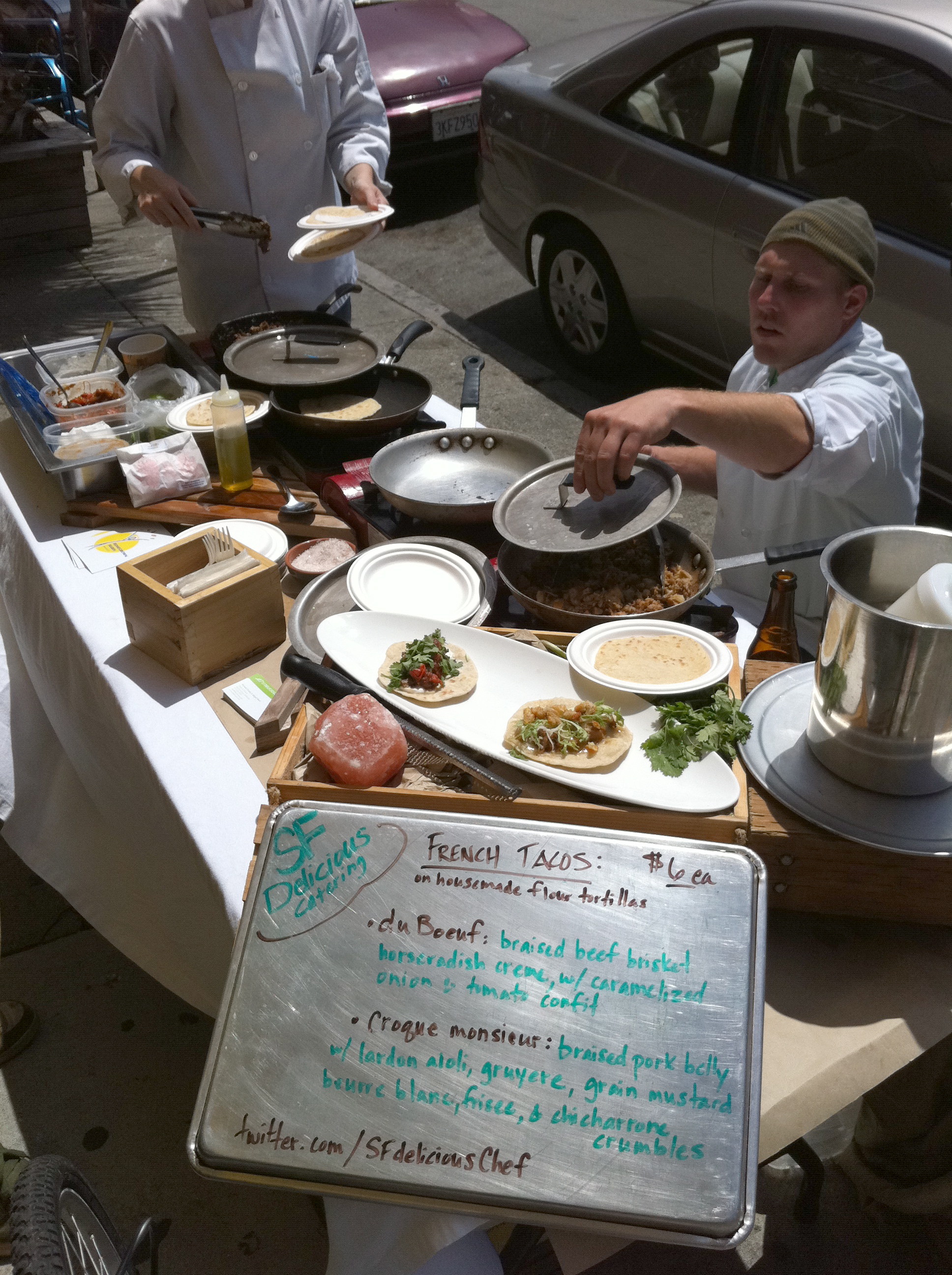 All and all, a good day (but we really need it to go until at least 4 or 5 PM).  We can do this once a month, no?
On the downside, there was a curious lack of food vendors.  And while I'm sure it's a permitting nightmare, I'd like to see the city help our favorite food carts get in on this.