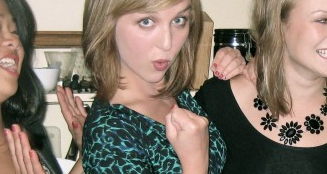 Ramona knows:
People are afraid to do open-mic standup comedy, and it's probably because it's just about the most pretentious thing you could possibly do besides run for president or murder someone.
I'm going to get up on this barely elevated stage, and I am going to try to make you laugh. I'm not going to definitely make you laugh, because some things I'm going to say aren't funny, and some of you can be stupid, but probably not in the same way that I can be stupid, and also some of you laugh mainly on the inside and should really stop coming to open-mics.
Last Wednesday I tried my hand at a comedy open mic.
See how it went. Seriously, it's a great read. Waaay better than Funny People.